NGames Reveals Wartune's Knight Class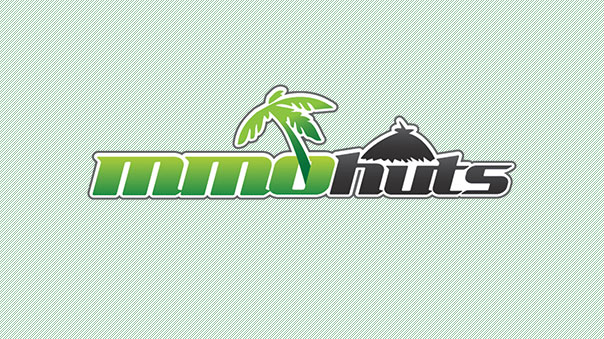 NGames (Games321) has unveiled the mystery of the Knights joining the ranks of free-to-play strategy/RPG-hybrid MMO, Wartune. This new class offers players a chance to face enemies head on, using strength and powerful physical attacks to dominate the battlefield.
Choosing the right class is an important decision. While all classes are as equally important, Mages, Archers and Knights each have unique roles in battle, and today the fearsome Knights are taking the spotlight.

Knights have three main functions in battle.
First, they are loyal defenders, taking the brunt of enemy's attacks to protect those more vulnerable. Driven by the sheer will of 'fight or die', it is their sole aim to shield both nation and faith. But so, too, are they formidable swordsmen, leading enemies to their doom with immeasurable power. Knights dominate the battlefield as the core of the team; as the single strongest force known throughout the land. Finally, these valiant warriors are fearless vanguards, unleashing physically attacks that make even powerful enemies tremble. Knights wield great swords without effort; weapons that can be utilized for both attack and defense.
To get the most out of Knights, players must take advantage of three significant game-play features in Wartune. Stance impacts the potential damage characters can inflict on enemies, and as powerful tanks Knights are destined for the front-line with prevailing defense, power and speed. Tactics can make or break a fight, depending on how well the player plans each attack. Item preparation, equipment enhancement and embedding, guild institute skills upgrades and runes are all elements that can be used at the player's disposal. In Wartune, skills are a player's secret power, especially for Knights, who are relied on for their superior strength. As such, it is essential that players use Knight's skills and hidden techniques to overcome those extra difficult battles.
In the end, if brute force, dependable protection and immense attacks fit your perfect play-style, Knights are ordained to be your chosen class; the unyielding and brave iron men of Wartune!
Next Article
A shotgun blast of MMO news featuring Granado Espada Europe and Tower of Ascension.
by Guest
NCSoft today revealed details of the continuation of Blade & Soul's storyline after hinting at just that in our E3 2016 meeting.
by DizzyPW
Lineage 2: Revolution is proud to announce that they have a surprise collaboration event with the popular Asian game, Monster Strike.
by Ragachak