Skara Involves Fans in Indie Game Development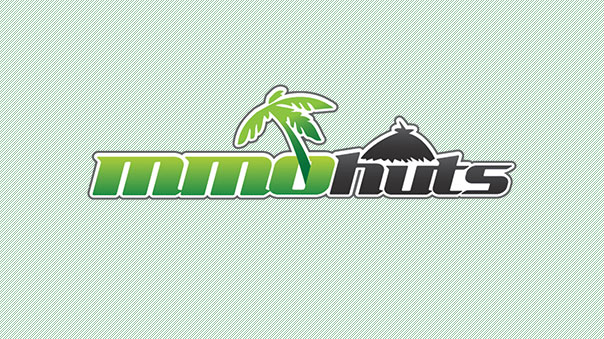 Many gaming companies like to think they take their fans seriously.
In practice, many lock away what matters most—their actual game development.
Not so with Skara—The Blade Remains. The indie company 8 Bit Studio has gone to new lengths to include fans by offering interactive development forums as well as the chance for some select fans to enter the game as actual characters.
"Our goal above anything else is to create the dream game that any gamer would love to play. We started with a clear concept of how it will function, as a free to play MOBA," says CEO and Creative Director Pablo Rodriguez, "and we want to see the rest take shape through interaction with people by sharing ideas."
The team installed forums on their website, where they post information about various features of the game as it is developed. Any interested fans can login and ask questions or post comments. Developers read the comments and respond.
The concept has proven very successful.
"I was amazed by some of the clever ideas that the fans posted," says Sergi Salvador, Skara's project manager. "We never thought of having rebellions within a faction, for instance." He was referring to a post on the forum by Mariommoreno, who suggested the idea.
The team have also followed through on an idea they brought to the E3 video games expo in L.A: a 'be the main character of Skara' contest.
People who attended E3 had their picture taken, the photos were posted on Skara's Facebook page. The photo with the maximum number of likes won.
The results have recently been announced:  Diana Espinosa (below), a presenter on video games for Freax TV (@DianaFreax) from Panama, won with the most "likes".
The development team will use Diana's features to create one of the characters that thousands of gamers around the world will use to play the online and offline modes of the game.
"It's my dream come true," says Diana. "I am really thrilled to be able to appear in a video game and thankful to Skara for making it possible."
Diana's dreams match many gamers' dreams. By realizing them, Skara has changed the way video games are developed.
Chances to literally enter the world of Skara aren't over. Other members of the fan community will have the chance to design the rest of the characters of the history mode in Skara through contests that will be launched through the social networks of the game as well as the official website.
This way, 8 Bit Studio differentiates itself from the rest of MOBA games available in the market–by strengthening its position as a video game, genuinely made by gamers, for gamers.
Next Article
After some time being reworked, the Apprentice has returned Orcs Must Die! Unchained, under the new name Zoey.
by MissyS
Gazillion Entertainment have launched a mighty game update for Marvel Heroes, the free-to-play action-MMORPG set in the Marvel Universe!
by MissyS
Codex Worlds has announced that Infinium Strike's first DLC, Broken Overlord, will launch in the second quarter of 2017.
by MissyS