Guilty Gear and Minecraft Come to Lost Saga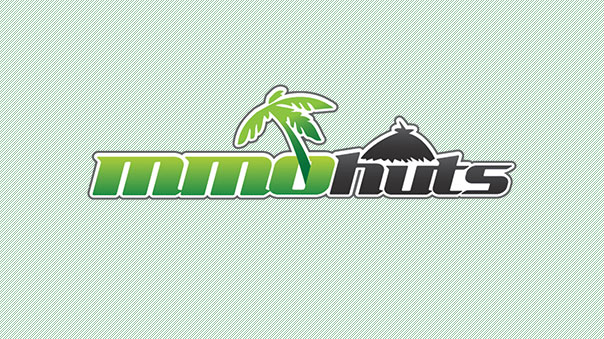 Today WeMade USA released a thrilling content update for its free-to-play fighting MMO, Lost Saga, with Minecraft-inspired block building, playable characters from the competitive fighting game Guilty Gear, musical emotes, and more.
With the recent reboot of Lost Saga, WeMade USA has been spicing up the arena with licensed fighting legends from arcade classics like King of Fighters and BlazBlue. Each premium hero features its own set of unique skills. In this latest release, players are introduced to Guilty Gear's May and Johnny who deal damage wielding their iconic anchor weapon and army of sea creatures.
Special items debuting include Block A, a construction material that can be used to build just about anything players can think of, and Instrument Motions to impress friends with orchestra conducting and flute, trumpet and violin playing.
"Ever since Lost Saga's launch in May we've been delighting fighting fans with a steady stream of bimonthly content updates featuring new characters, modes and maps," said Philip Yun, CEO, WeMade USA. "We're extremely pleased with the growth of community and look forward to seeing what players will create with Block A."
From August 22 through September 4, players are invited to show off their Block A masterworks at the LOST SAGA Building Buddies Event for a chance to win loot and glory. Screens will be showcased on Facebook, and community will be polled to select the best in class. Prizes include 1,000 WP (valued at $10) and permanent Legendary Gear Chests.
Other exciting events include Take No Prisoners where players are rewarded for hogtieing 50 enemies in Prisoner mode, GM Tyr Gives You Gear where random drops of legendary gear could land players the new Chemist Helmet, Powered Armor and Slasher Ornament, Show Me The Money where all receive 1,500 GP just for logging in, and Hero of the Week which provides free trials of featured heroes.
Additionally, every Monday, Wednesday and Friday at 11:30am PT and 4:30pm PT there are GM brawls where players can test their mettle in wicked battles against the baddest of the GMs. For event details, click here.
Next Article
Dark Era (http://darkera.game321.com/), a 3D hardcore ARPG, will begin closed beta testing at 8:00 (GMT) today.
by MissyS
Clash of Avatars, a new free-to-play(F2P) browser-based 3D MMORPG, has arrived at AMZGame!
by MissyS
The latest update to Anime MMO Aura Kingdom releases today, Patch 52. With it comes new dragon companions, dungeons and so much more.
by Ragachak