Eternal Destiny gets launch date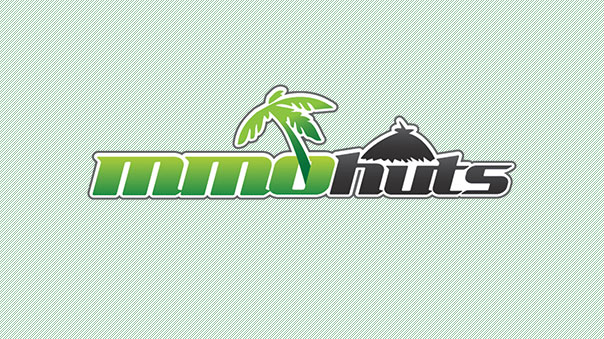 Gravity Interactive (WarpPortal) will launch their browser-based MMORPG, Eternal Destiny, on August 11. The game will be available through Facebook.
The game features content up to level 30 currently, and offers four different classes to choose from. Players can choose to ally with different realms, join or create guilds, and battle against other realms as well as assisting the citizens of the world.
Gravity Interactive also publishes Dragon Saga and ROSE Online.
Eternal Destiny Gameplay Screenshot

Source:
GRAVITY INTERACTIVE, INC. TO LAUNCH THEIR FIRST FACEBOOK GAME AS A BROWSER BASED MMORPG.

"Embrace Your Eternal Destiny"

MARINA DEL REY, Calif. (August 4, 2011) – Gravity Interactive, Inc. is very proud to announce the launch of their newest web-based MMORPG title, Eternal Destiny.  There is no need to bother with downloading a huge client from a website and installing it onto your PC! The game will be available and free to play on Facebook starting August 11, 2011.

Within the ever changing universe, the calm world is separated into several realms: Human, Demon, Asura, Infernal, Heavenly, and the unknown Chaos.

Unbeknownst to the various realms, a being called the God of Chaos, emerged to propagate his doctrine of the world where, "No rule cannot be broken, everything can be twisted." This God of Chaos caused much turmoil with all the paths crossing through one another. This event caused the boundaries of the realms to suddenly close and the realms were unable to return to their original state. This broke the stability within the realms and an endless war ensued. The world nearly collapsed under this turmoil.

The heroes from each realm began to ponder a solution to open the boundaries between each realm, in order to correct the problems that the God of Chaos created and to return the realms back to normal. However the strongest heroes of the realms were lost since the closing of the boundaries. Thus, the problem of how to find the boundaries of the realms and how to open them, become a more difficult puzzle to solve. At this crucial and dire moment in time, several virtuous heroes stepped forward to take on the challenge as they were unaffected by the doctrine of the God of Chaos. Join them as they fight strong enemies and take on the heavy burden of expelling the God of Chaos in order to regain control of this chaotic land!
Next Article
Kill3rCombo announces a new promotion to welcome back the Red Knight to Elsword.
by MissyS
Webzen has announced the launch time of Continent of the Ninth Seal (C9)'s open beta.
by MissyS
MMOHuts's Ojogo reviews Ticket to Ride Online, a faithful online adaptation of the Ticket to Ride board game by Days of Wonder.
by MissyS