Gamania announces Tiara Concerto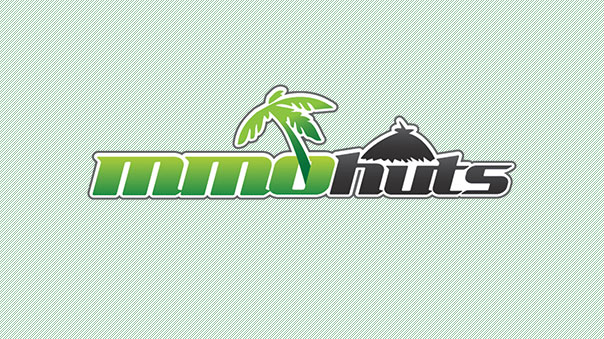 Gamania Digital Entertainment (beanfun), publisher of Lucent Heart, has announced a new musical themed MMO, Tiara Concerto.
The game's story tells of a time where humans exhausted all of the earth's resources, but Seven Wise Men unlocked a new dimension to save the human race. These humans who now lived on floating islands learned to resonate instruments with energy from the past to reclaim resources from earth's past. They must also work with other races to defend themselves against Rhythmic Monsters that roam their new world.
A mini comic strip will also be available to reveal some of the game's information through Tiara Concerto's Facebook page starting this month.
Tiara Concerto Concept Art

Source:
Gamania Digital Entertainment today is proud to announce a new musical adventure in the skies, its upcoming Massively Multiplayer Online (MMO) game, Tiara Concerto. Information on the game's storyline and world has been revealed, giving players a sneak peek at the mysterious musical instruments used to ward off enemies and unlock new dimensions. In addition to the game, Tiara Concerto's RD team has created a new comic series, Tiara Concerto Mini, which will appear in weekly installments on the official Facebook fan page, revealing additional information on the game.

Tiara Concerto Facebook fan page:
http://www.facebook.com/tiaraconcerto

Tiara Concerto official website:
http://www.tiara-concerto.com

Survivors Unlock a Lost World with the Magic of Music
The story of Tiara Concerto transports players 800 years in the past, to the time of the Star Chord Judgment – the result of wasteful Humans exhausting all of earth's resources. In their final hour, with the world on the verge of self-destruction, the legendary Seven Wise Men managed to unlocked a new dimension, saving the Humans from complete annihilation. While their home world was lost forever, the surviving Humans managed to escape judgment by living on floating islands in the sky. As years passed, they developed a mysterious skill called "Tuning," in which they used instruments to produce resonance with energy from the past, thereby allowing them to slowly reclaim resources from their homeland. Now, the Humans must cooperate with other magical races – the Elves and the Beasts – to take down the Rhythmic Monsters prowling the skies and bring back their lost civilization.

Unreleased Game Content Revealed in Mini Comic Strip
The Tiara Concerto production team brought its ingenuity and humor into play to create the side-splitting comic strip series, Tiara Concerto Mini. The strip includes a sneak preview of the game's characters, settings and professions. The comic series will be available on Tiara Concerto's Facebook fan page beginning in August.
Next Article
Yesterday, we learned that the ESRB plans on taking action, in regards to games that feature any in-game purchases.
by Ragachak
MicroVolts has released a new update, Scrimmage in the Wild West.
by MissyS