War of Empires Event in Dragon Eternity Begins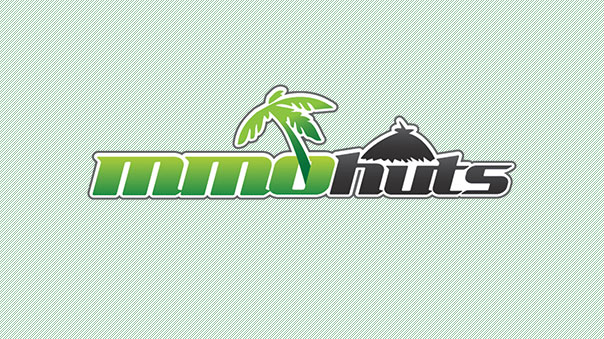 In anticipation of the official launch of Dragon Eternity, Q1 LLC has revealed details on their War of Empires event taking place now until April 4.  Players can vote for their favorite faction, and in turn, receive fabulous prizes, such as an iPad 4, an iPhone 5, and an iPod Touch 5.  Contest details, rules, and further rewards can be found below.
WAR OF EMPIRES

Community Event

Take part in the War of Empires – from March 21-April 4, 2013 – visit our homepage and vote for your race using the social networks buttons! The event is split into five (5) rounds, each round lasting three (3) days. At the conclusion of each round, the winning side will receive a game buff for one day, and the most active voters will be entered for a chance to win great prizes!*

Step 1: Visit www.dragoneternity.com and sign up for your free account and join the fight!

Step 2: Sign into Facebook and/or Twitter so your votes will count.

Step 3: Open a new page, and go to http://war.dragoneternity.com

Step 4: Vote for your faction's hub area, monster, and War Academy. You can vote twice for each photo (1 Facebook / 1 Twitter) per round.

Step 5: At the end of round, the winning faction will receive special in-game buffs.

Remember – the most active players will be entered for a chance to win fabulous prizes, including a brand new tablet, phone or iPhone!*

Voting Process

Players may vote twice (1 Facebook, 1 Twitter) for each of the three (3) images for their corresponding faction per ROUND. 2 votes x 3 images = 6 votes per round. Be sure to check back in at the start of each round to make your voice heard!

In-Game Buffs

Winning Faction per Round:

24-hour buff: Imperial Pride Spell

Event Winner:

24-hour buff: Imperial Spirit Spell

Prizing:

1st place – iPad 4 64Gb WiFi+4G
2nd place – iPhone 5 16Gb
3rd place – iPod Touch 5 32Gb

*Drawing and prizing to take place at the conclusion of the event.

To sign up for your character today, please visit: www.dragoneternity.com.
Next Article
It is similar to the gameplay style of titles like Civilization. In it, you control a Warlord with your choice of race and class (with additio
by Ragachak
You can see the influence of the old classic Rock n' Roll Racing in Heavy Metal Machines without even trying.
by NWOrpheus