New WarFlow update adds heroes and more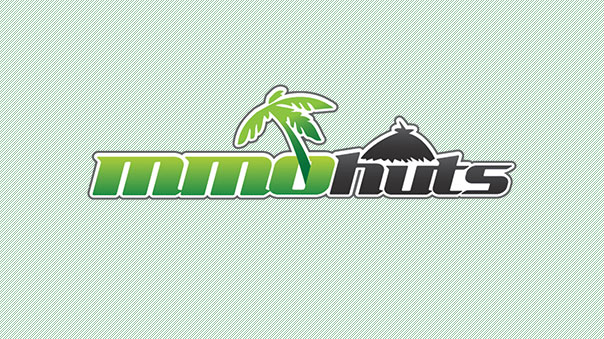 A new update has been launched today for Dovogame's Warflow.
Several new heroes have been added, including Chaukoon, Leon, Lucas, Leokong, and Neilhence, and the unrecruitable Jonco.  A new battlefield, the Hero Arena, lets players earn new equipment – if they can first earn 600,000 RP and defeat the final three bosses of Volpugny, Beluprus, and Malscinia. New props that require level 100 are now available in battlefields, along with new totem equipment and other new technologies. A friendly challenge system has also been introduced, letting players earn enhancement cards after challenging a friend.
Dovogame also publishes Business Tycoon Online.
Warflow Gameplay Screenshot

Source:
Dovogame releases new systems and improvements in Warflow

To provide players with a better gaming experience, WarFlow improved new systems and improvements) on October 13, 2011, which include new battlefield, Friendly Challenge System, Totem Equipment and some new technologies.

1. New Battlefield- Hero Arena

As players know, honor and equipment are very essential to enhance fighting capability, and battles are the best way to earn them. In the new battlefield, Players can gain access to the new battlefield when you have the RP of 600,000 and defeat the 3 final bosses of the third maps of Volpugny, Beluprus and Malscinia, then obtain much better equipment.

1.1. New Heroes

New heroes will be in face of in the new map including Chaukoon with War Drummer, Leon with Brave Lion Cavalry, Lucas with Black Dragon Cavalry, Leokong with Wizard and Neilhence with Healer. Besides, Jonco is a special hero who cannot be recruited.

1.2. Props Dropped in Battlefield

The new equip dropped in battlefield is below. All of them are LV 100 required.

2. Friendly Challenge System

Dovogame also release new Friendly Challenge System in Warflow to retain players' prestige in the legion, or take challenge against buddies in the battlefield. The first challenge of a day is free for players, and then, it will cost players 1 MCU and 5 Gold for each time. Players will not lose any soldiers and will get enhance card at random in the battle.

3. Totem Equipment

The Totem Equipment is a kind of equipment with unprecedentedly strong power which will never fail players, with that powerful equipment; players can sweep away any enemy in the war.

4. New Technologies

With the technologies, player can capture part of the silvers lost in enemy's construction he has ruined. The technologies including occupation and capture

For Occupation, it can increase the probability to capture silver.

For capture, it can increase the amount of silver to be captured.

(For further details on this game, check out the official WarFlow website at:

http://warflow.dovogame.com/)
Next Article
Martial Empires Open Beta begins June 30, 2010 according to the latest news on the Gamigo website.
by Guest
Killing Floor 2: Massive Free Content Update Now Available
by Mikedot