New MMO, Forsaken World, announced by Perfect World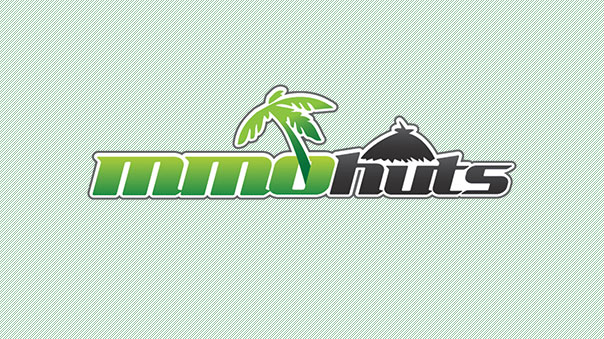 Forsaken World (previously known as Project EM) has just been announced by Perfect World Entertainment as making its way to an English audience.
Announced in China already, Forsaken World will offer a rich free-to-play experience with 5 races (Stonemen, Elves, Dwarfs, Humans and the Kindred), 8 classes (Warrior, Protector, Assassin, Marksman, Mage, Priest, Vampire and Bard), and 11 occupations (Socialite, Adventurer, Merchant, Collector, Arcanist, Botanist, Astrologist, Armorsmith, Bladesmith, Tamer and Alchemist).
Forsaken World looks to be a beautifully rendered game where East meets West, and is the first from Perfect World designed with the Western market in mind at creation.
Forsaken World Screenshots:

The Original Press Release:
PERFECT WORLD ENTERTAINMENT ANNOUNCES "FORSAKEN WORLD" COMING TO NORTH AMERICA

New Teaser Site Unveils Details of Upcoming Blockbuster MMO

March 2, 2010 – Redwood City, Calif. – Perfect World Entertainment Inc., a wholly owned US subsidiary of Perfect World Co., Ltd. (NASDAQ: PWRD), today unveiled the new teaser site for Forsaken World, confirming that this behemoth title will be coming to North America. Formerly developed under codename Project EM and previously announced in China, Forsaken World is an all new 3D fantasy MMORPG that breaks new ground by bringing together the best of eastern and western cultures.

"Forsaken World highlights our commitment to bringing the highest quality, free-to-play gaming experience to North America. We have been working with developers from around the world to create a new and exciting experience that aims/strives to appeal to players everywhere," said Yoon Im, General Manager of Perfect World Entertainment. "We are very excited to be unveiling the teaser site for Forsaken World. This is our first game designed specifically with the Western market in mind and we have high expectations for its success."

Features:

5 Distinct Races, each with their own in-depth narrative and history in Forsaken World – Stonemen, Elves, Dwarfs, Humans and the Kindred
8 Classes – Warrior, Protector, Assassin, Marksman, Mage, Priest, Vampire and Bard
11 Exciting Occupations to choose from including –  Socialite, Adventurer, Merchant, Collector, Arcanist, Botanist, Astrologist, Armorsmith, Bladesmith, Tamer and Alchemist
Mini games related to Forsaken World throughout the website
The History of Forsaken World through videos, concept art, screenshots and more

For a sneak peek at Forsaken World, please visit the official website at http://FW.PerfectWorld.com

About Perfect World Entertainment

Perfect World Entertainment, a subsidiary of Perfect World Co., Ltd. (NASDAQ: PWRD), publishes free-to-play online games and provides online services in North America. The Company primarily publishes three-dimensional, or 3D, online games based on the Perfect World proprietary Angelica 3D game engine and game development platform. The Company's releases include "Ether Saga Online," "Jade Dynasty" and "Perfect World International," a free-to-play MMORPG which is currently played by millions of people worldwide; and a single-player action-RPG "Torchlight."
Next Article
Nexon 2015 Q1 Financial Report Now Available - Learn all about Nexon's ups and downs this first year
by Mikedot
Khan Wars is hosting a special Halloween event, starting today! This event features a special quest. What awaits?
by MissyS
Today Ubisoft® and Blue Byte® announced the Closed Beta dates for The Settlers - Kingdoms of Anteria.
by MissyS