New Lime Odyssey screenshots revealed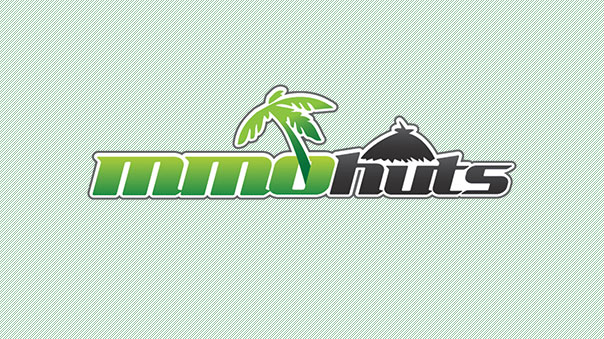 Aeria Games has released a new set of screenshots, straight out of the alpha test, for Lime Odyssey. You can check out these new screenshots below.
Lime Odyssey is a fantasy MMORPG that features a dual class system (battle and profession), multiple playable races each with their own corner of the continent, plus pets, mounts, crafting, farming, and more. The game is expected to be available to the public in early 2012.
Aeria Games also publishes Eden Eternal and Grand Fantasia.
Lime Odyssey: Alpha Testing Screenshots
Source:
Aeria Games Releases Sneak Peek of Lime Odyssey Alpha Test

Scenes Revealed from Testing Phase for Upcoming 3D Fantasy MMORPG

SANTA CLARA, Calif.  – Dec. 6, 2011 – Aeria Games, a leading global publisher of free-to-play online games, today released new screenshots taken during an early-stage alpha test of Lime Odyssey: The Chronicles of Orta, its upcoming 3D massively multiplayer online role-playing game (MMORPG). Lime Odyssey is developed by Sirius Entertainment Co., Ltd., a Korean-based team composed of talented industry veterans, many of whom worked on the classic MMORPG Ragnarok Online.




Lime Odyssey alpha test participants received the first outside glimpse of the game's immersive experience, which touts everything from multiple playable races to thousands of possible quests. Lime Odyssey boasts an array of engaging features, including a dual class system, pets, mounts, farming, extensive crafting, inspired 3D visuals, and an imaginative, colorfully-rendered continent filled with whimsical beasts.




Lime Odyssey: The Chronicles of Orta features:




Dual Class System – Choose from four battle archetypes (warrior, thief, mage and cleric) and adopt a profession (chef, tailor or blacksmith) in Lime Odyssey's double class system.
Immersive World – Run, fly or swim across a huge continent. Each race claims a unique corner of Orta. Move freely through diverse regions on your trek to restore order.
Pets, Mounts & More – Hatch a delightful animal companion, or acquire a more useful beast on your journey. Players can also start a thriving farm as part of their story in Lime Odyssey.

Aeria Games is slated to release the epic Lime Odyssey adventure to the public, available in English for the first time, in early 2012. Interested players can visit the website to sign up for a chance to participate future testing: http://limeodyssey.aeriagames.com.
Next Article
Robot creation/destruction game Robocraft has released it's next big content update titled "Tanks Are Rollin' Out!".
by Mikedot
Paradox Interactive and Paradox North today announced that Magicka: Wizard Wars, the online spellcasting action player-vs-player (PvP) game wh...
by Mikedot