New Infographic And Community Rewards For Spirit Tales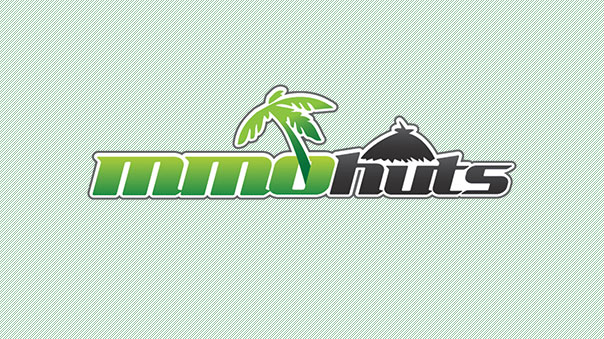 KoramGame has released new information and rewards for players of its fantasy MMORPG, Spirit Tales.
A new infographic, with data collected over a week's time, reveals that the most popular tribe is the Lunar Fox, with the most popular class as the Assassin. You can see all the stats in the image below (including a total playtime of 730,433 hours during the tracked week).
Spirit Tales is also introducing a new Community Unlocking Event, granting all players rewards for their playtime. The event will run from June 14 until July 18, and will offer rewards as follows:
Community Milestones:
400,000 total community hours – Everyone will receive 5x HP Tonics
800,000 total community hours – Everyone will receive a 5x MP Tonics
1,200,000 total community hours – Everyone will receive 5x Telefeathers
1,600,000 total community hours – Everyone will receive 1x Protect Crystal
2,000,000 total community hours – Everyone will receive 2x Capsule Coins
Plus:
For every 10,000 dungeons cleared, a Spirit Tales t-shirt is given away to a random winner
For every 25,000 quests completed, a Tt eSPORTS Saphira Gaming Mouse is given away to a random winner
Spirit Tales Infographic

Source:
KoramGame Reveals Spirit Tales Infographic
Over 730K playtime hours, 134K Spirit Form transformations, and 263K quest completions achieved in a single week

Sunnyvale, Calif. — (June 14, 2012) — KoramGame Ltd., a leading developer and publisher of free-to-play online games, released today some interesting gameplay statistics that give fans a deeper look into the success of the recently launched cute 3D fantasy MMORPG, Spirit Tales. In addition, an infographic was created to visually highlight the in-game accomplishments and player statistics such as the most popular tribe and character class created.

Based on gameplay data tracked during a single week, here are some noteworthy statistics:

Total playtime: 730,433 hours
Spirit Form unleashed: 134,284 times
Quests completed: 263,197 times
Most popular tribe: Lunar Fox
Most popular character class: Assassin

For more Spirit Tales gameplay statistics, check out the infographic at: http://st.koramgame.com/2012/0614/article_88.html

Starting today, players will have the opportunity to unlock special rewards for the entire Spirit Tales Community just by playing the game and achieving certain playtime milestones. For more information on the Spirit Tales Community Unlocking Event, please visit: http://st.koramgame.com/2012/0614/article_89.html

Thousands of gamers across the globe have already embarked on this one of a kind journey across the magical world of Spirit Tales. Join the fun by registering for a free account at: http://st.koramgame.com

Follow Spirit Tales on Facebook for the latest news and giveaways: http://facebook.com/spirit.tales
Next Article
A long-divided empire must unite. Castle Clash's global server is finally open!
by MissyS
Markus Kruber is a deadly but war weary Empire Soldier.
by DizzyPW
Joycity begins pre-registration for Elemental Wings, a game featuring a combination of vertically scrolling flying shooter, CCG & RPG.
by MissyS