Neverwinter: Shroud of Souls Live on PC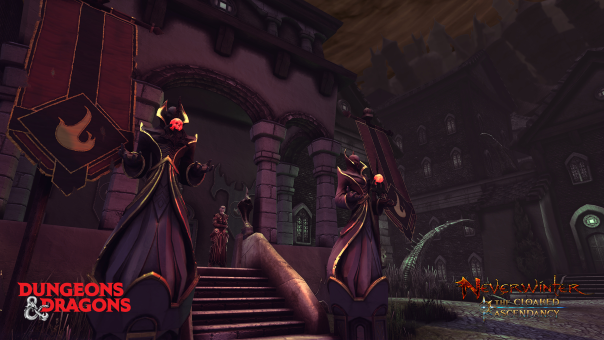 Cryptic Studios has announced that the Shroud of Souls update for Neverwinter is available today for PC. This update for the free-to-play MMORPG based on the Dungeons & Dragons franchise brings quality of life improvements to Strongholds guilds, co-op and competitive gameplay, and will also arrive on consoles at a later date.
The events of The Cloaked Ascendancy have unleashed something sinister below the River District. A dragonborn necromancer has taken control of an artifact known as the "Shroud of Souls," allowing her to summon an army of wraiths to overwhelm Neverwinter. Sergeant Knox tasks adventurers with halting this menace before the necromancer recruits powerful spirits to lead her ghostly army.
New Features in the Shroud of Souls Update include:
New Story: The Cloaked Ascendancy has fallen, giving way to a new foe with plans to raise an army of wraiths to her side. Adventurers must battle evil spectral foes while traversing areas rife with spirits to overcome a necromancer.
New Loadouts Feature: Adventurers can now create gear loadouts to suit all of Neverwinter's activities. Whether it's dungeon delving, skirmishes, Strongholds, or PvP, quick swapping loadouts will get players between the activities they enjoy faster than ever.
New Strongholds Siege: Building off of The Cloaked Ascendancy's dynamic "The Illusionist's Gambit" skirmish, this new Siege event pits adventurers against several waves of enemies. After they're defeated, adventurers will be able to continue defending their Stronghold or take their current rewards to bolster its advancement.
Customizable Guild Halls: Customizable Guild Halls give adventurers an all-new social space, as well as the opportunity to relive their adventures by showcasing their achievements in Neverwinter.
You can learn more with the developer log also released today.
Next Article
DOOM is now available worldwide for the Xbox One, PlayStation® 4 computer entertainment system, and PC.
by MissyS
RuneScape's world of Gielinor is facing its greatest ever threat: the intergalactic planet eater, Tuska.
by MissyS