Monster Survival Mode introduced in Seal Online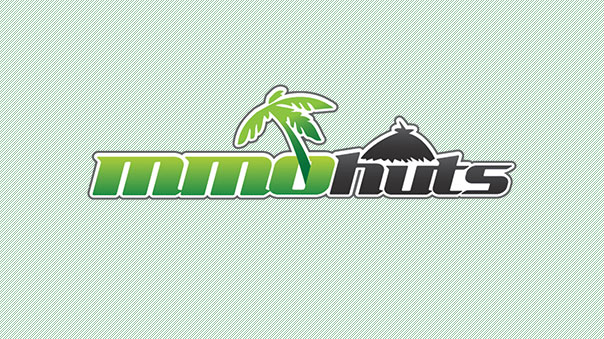 Seal Online: Eternal Destiny has released a new feature called Monster Survival Mode.
This challenging mode pits players against twenty waves of incursions in the lair of Anastasis, a new instance in Sikara Valley. Each defeated wave grants a buff to the party, and every five rounds introduces an epic boss. Rewards for beating these waves include coins as well as capsules, both of which can be exchanged for rare goods. If all twenty rounds are bested, the party will be entered into special ranking boards.
Seal Online is published by YNK Interactive, which also publishes K.O.S. Secret Operations.
Seal Online Gameplay Screenshot

Source:
SEAL ONLINE: ETERNAL DESTINY: NEW MODE

A new feature revealed in the anime MMORPG – Monster Survival Mode

ORANGE COUNTY, Calif. – October 19, 2011 – Online PC game publisher YNK Interactive today announced the launch of a new feature, Monster Survival Mode, in their anime MMORPG Seal Online: Eternal Destiny.

"Monsters, prizes, and adventure await the brave citizens of Shiltz, in this new and challenging mode," said Jeffrey Ee, Project Manager of YNK Interactive. "I'm positive our players are up for this intense challenge, just in time for Halloween!"

In the newly released feature, Monster Survival Mode, Seal Online players journey through a series of incursions through the new lair of Anastasis, located in the deep ruins of Sikara Valley. Players in their party face newly added monsters in twenty rounds of intense battles, where they can receive capsules and coins which contain the rarest items in the game.

Buffs are given to each successful party after defeating each round by slot play, and are confronted by epic bosses every 5th round thereafter. Once a battle is conquered, the team is given bonuses, special points, and unique coins, which can be redeemed for rare items that can only be attained from this mode. If all rounds are complete, players will be inducted into the realtime Monster Survival ranking boards in the games' interface.

Monster Survival Mode features teamwork and great rewards for being victorious. It is a great addition to the popular anime MMORPG's line up of upcoming contents and events this year. For more information on Seal Online: Eternal Destiny, visit the new portal at www.SealOnline.com.
Next Article
WEBZEN, a global developer and publisher of online games, announces that its official free server, MU Rebirth will enter Open Beta today.
by Mikedot