MicroVolts launching June 9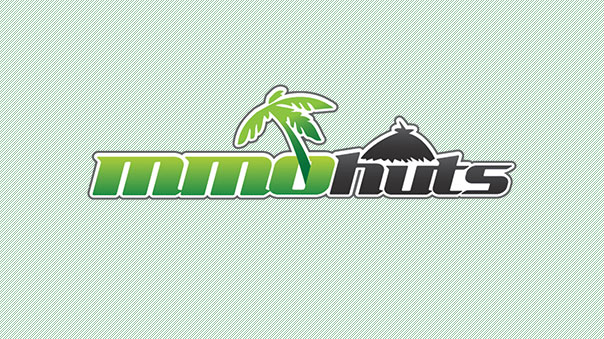 MicroVolts will launch officially this Thursday, June 9.
The launch will include the Clan Hall, a place to join or create a clan to compete, as well as a new mystery map, a new character set, new weapons, and a new costume, as well as the launch of the official item shop.
A free for all style tournament will also begin on June 18, with the winners earning prizes like Micro Points and a Hippo-In-Style character set.
MicroVolts Gameplay Screenshot

Source:
MicroVolts going live on June 9

Markham, Canada 7 June 2011 – Rock Hippo Productions Ltd is pleased to announce that  MicroVolts, the fast and furious MMO-TPS (Massively Multiplayer Online Third Person Shooter) is officially going live on June 9, 2011.

Since many players have already started their own clans, Rock Hippo decided it's about time these clans received a home: the new Clan Hall is the place to create, manage, or join a clan and compete to see who's best of the best in the MicroWorld! A new map is going to be revealed on June 9, players can also look forward to a new character set, new weapons, and new costumes. A hint of what's to come can be seen in the "Build Your Legend" trailer.

The official release of MicroVolts also sees the grand opening of the new online shop: Here players will find exclusive weapons, parts, accessories, items, and sets to help make their character truly unique. On Saturday June 18, 2011 the "Free the Hippo" Tournament will take place. The winners of this Free For All tournament are looking at a ton of Micro Points and a Hippo-In-Style character set as prizes.

Join in the fun by visiting the game's website at http://www.MicroVolts.com/. The website is updated on a regular basis, giving players an insight into the game and information on forthcoming in-game events. Tournaments and other surprise events will be unveiled so make sure to keep a daily check on the site.
Next Article
Red 5 Studios announced today that Firefall's new Arsenal Battleframe has launched as part of the in-game "Omnicon" event, running Aug. ...
by MissyS
Skyforge is continuing to reveal its classes, and today has revealed the Paladin class, a defender of the oppressed and a fearless warrior.
by MissyS
Today, Patch 15.8.1 deploys in The Repopulation.
by MissyS