New plans for APB Reloaded revealed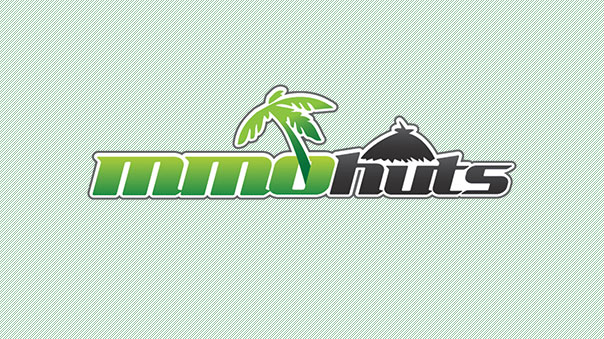 GamersFirst has revealed new plans for APB Reloaded to come in the next few months.
A new gameplay mode, called Clan Warfare, will let players battle in death-matches in Clan Districts (and supports up to 20 players), and 4 versus 4 matches will also be allowed in the world's regular open world districts. A new matchmaking system will use a quality-score to help players match better against skill rating.
Also coming this year will be the Asylum District, which will introduce a new mission mechanic featuring close quarters combat, and a new Racing District for players to race their custom vehicles in a variety of matches.
GamersFirst also publishes War Rock and Knight Online.
Source:
GAMERSFIRST REVEALS APB RELOADED FEATURES ROADMAP AT ANNUAL E3 EXPO

Global Free2Play Games Publisher Discloses Upcoming Game Improvements

Irvine, Calif, June 7, 2011 – The world leader in Free2Play® massively multiplayer online games, GamersFirst (www.gamersfirst.com) today announced a host of new exciting features for its wildly popular cops versus robbers MMO "APB Reloaded" currently in open beta testing.

APB Reloaded is a Free2Play massively multiplayer online third-person shooter game taking place in the modern-day fictional city of San Paro. In a state of near anarchy, players choose between two factions, Enforcers and Criminals, in order to control the city.

During this years' Electronic Entertainment Expo in Los Angeles, GamersFirst released details on upcoming matchmaking system changes, the new Clan Warfare player-versus-player (PvP) combat system, the new asylum district and the new racing district all targeted to be in-game late this year. Currently in open beta testing, APB Reloaded is also being showcasing by GamersFirst for media in booth number 8001.

"Continuing the 'wide open communication' policy we have with our community, this roadmap hints at completely new ways of playing the game," said Bjorn Book-Larsson, Chief Operating Officer of GamersFirst and CEO of Reloaded Productions Ltd. "APB Reloaded is a player conflict-driven MMO, so while the original open district missions with four-player groups was a good starting game mechanic, adding large scale ranked clan fights and completely new mechanics like racing enhances the game's long term appeal and also helps it reach a wider audience. The improved matchmaking system will also provide a better experience for players of all levels."

New Gameplay Mode: Clan Warfare
One of the first changes will be the addition of the Clan Warfare playmode, which pits between eight and 20 clan members against enemy clans in ranked clan death-matches taking place in designated Clan Districts, where the goal is to reach the top of the clan ladder and dominate the city clan rankings. The Clan Warfare system turns Criminals and Enforcers into modern-day gladiators fighting for supremacy, and acts as a nice complement to the pick-up group-style" 4 versus 4 matches played in the normal open world districts, for those who want larger instant-action clan-based gameplay.

Updated Matchmaking System
Going hand-in-hand with the recently released skill-based rating system, the upcoming changes to the matchmaking system will use an improved "quality-score" system to find the best possible matches. In addition, the new district recommendation system will slot players into districts based on average skill rating. The end result is a balanced, powerful PvP match system that reduces the chances of gamers being grossly outmatched, and provides constant well-balanced games for hours on end.

New District: The Asylum
Late in the year the team will add two new district types to San Paro's three current districts. First up is a close-quarters combat district with a new mission mechanic called the Asylum, an abandoned facility just outside the city limits at the center of a raging battle between Criminals and Enforcers. While Criminals want to repurpose the area as a nightly rave spot to strengthen the crime factions, the Enforcers are focused on shutting it down and using it as a staging point for limiting criminal activity in the neighboring Paro City, using any force necessary.

New District: Racing
For players that want to take a break from the fast-paced gun battles of San Paro, the Racing district offers a different kind of explosive action. Players will be able to jump into their own custom-designed vehicles and race head-to-head in a variety of death-race style challenges, where they can win races while blowing up their opponents in creative ways. Designing and customizing the most effective death-race car have never been this much fun.

In the world of San Paro, Criminals and Enforcers battle in an open-world environment to control territories, commit or stop petty crimes, and gain notoriety within their own organizations. Be it on foot or from the driver seat, APB Reloaded melds player-on-player combat within the immersive world of a city on the edge of total chaos. Powered by Epic's Unreal 3 engine, APB Reloaded features a robust set of customization tools second to none, providing gamers the ability to create the exact look of their in-game avatar, character symbols, clothing and even customize cars they drive.

Players can get instant access to the APB Reloaded open beta by creating a GamersFirst account, downloading the GamersFirst Live! game downloader and installing APB Reloaded. Once installed gamers choose a side and then create customized characters that fight over control of San Paro. To get up-to-date information on GamersFirst and APB Reloaded's Community and Fan Pages, check out the following links:

Facebook – http://www.facebook.com/APBReloaded
Development Blog – http://apbreloaded.blogspot.com
Website– http://www.gamersfirst.com/apb/
Twitter – @APB_Reloaded @GamersFirst
Next Article
Aeria Games has released Echo of Soul's latest content update, Wrath of the Goddess Episode 2.5.
by MissyS
Aika Closed Beta 1 ended, but closed beta 2 will begin soon. Aika closed beta 1 keys cannot be used for closed beta 2.
by Guest