MicroVolts announces Summer Recharge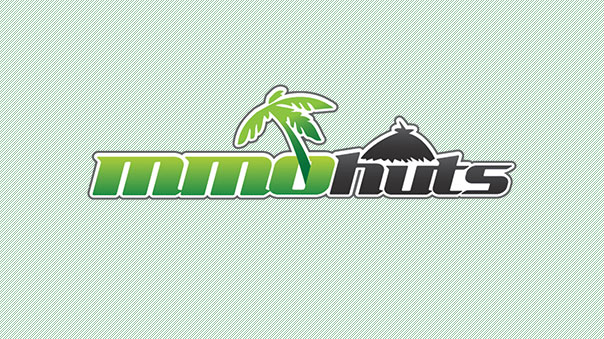 MicroVolts has released its "Summer Recharge" patch, adding new content to its MMOTPS.
The patch adds a new map, Magic Paper Land; new weapons, including the Hornet Rifle and Thunder Grenade Launcher; and new summer items, like the Pink Polka Dot Bikini.
Two events are also added this patch. The Battery Charge Program lets players unlock rewards, including costumes, the ability to cast polls, and the ability to post videos in the forums, by completing special objectives. The "Clan Clash" tournament will also take place from July 15 until August 11.
MicroVolts is published by Rock Hippo Productions.
MicroVolts Gameplay Screenshot

Source:
MICROVOLTS GEARS UP FOR SUMMER WITH THE SUMMER RECHARGE PATCH

The New Summer Recharge Patch Will Feature The Coolest New Content In Town Including A New Map, New Weapons, New Accessories, A First-Ever Clan Tournament And More

Markham, Canada July 14, 2011 – Rock Hippo Productions Ltd announced today it has released a "Summer Recharge" patch for its popular online cartoon style third-person action shooter, MicroVolts. The latest patch includes a brand new map, new weapons and all new content for the summer season. A new trailer and screenshots revealed today explore the new map and feature the characters sporting the new weapons, parts and accessories that are now available to players. In addition, MicroVolts is celebrating with its first-ever MicroVolts Clan Tournament, "Clan Clash", from July 15 – August 11. To check out the all the new content and to view the screenshots and trailer, players can visit http://www.MicroVolts.com/.

MicroVolts is celebrating summer in style with a brand new map, Magic Paper Land and all-new weapons such as the Thunder Grenade Launcher and Hornet Rifle. The "Summer Recharge" patch also includes hot summer items such as a Pink Polka Dot Bikini that is sure to heat up the battlefield! For players looking for even more bonuses and special privileges can check out the new rewards available through the Battery Charge Program. Players who complete certain objectives, such as joining a clan or reaching 100 forum posts, can unlock rewards such as a 30-day Rock Hippo Costume Set or the coveted ability to cast polls and post videos in MicroVolts forums.

"MicroVolts continues to be a huge success with its player base and clans reaching new heights. Hundreds of thousands of players and over 2500 clans have already joined the MicroVolts community with thousands more players joining each day," said Howard He, President and CEO of Rock Hippo Productions. "We don't want our players to experience any summer boredom, and the MicroVolts team looks forward to bringing the community even more new updates and content in the near future."

MicroVolts is also hosting the first-ever MicroVolts Clan Tournament, "Clan Clash", from July 15 – August 11th. Clans will battle it out for a 1st place prize of 18, 000 Rock Tokens and a 7-day Happy Pack accessory item!

MicroVolts will be at Gamescom in Cologne, Germany, August 18-21st! Players are invited to meet the Rock Hippo crew, grab some neat giveaways such as an Alienware gaming mouse and participate in the on-site tournaments! MicroVolts will also be at FanExpo in Toronto, Canada, August 25-28!

MicroVolts features fast paced, third person shooter action and pits players against each other in a secret battle that has been waged and going unnoticed right in our own backyard for years. No one knows for sure when or where the first toy declared war but rumor has it that the uprising began with four original limited edition figures, code-named MicroVolts. Battle lines were drawn when Naomi, Knox, Pandora, and C.H.I.P.-the prototypes-were soon joined by an endless number of modified versions. Now, toy figures around the world are engaged in an all-out war for valuable battery resources and supremacy of the Micro World. All we can do now is stay out of their way and wait for a champion to be declared! Featuring a ton of weapons, inventive character designs, and a huge list of customization features, MicroVolts is destined to invigorate and re-energize the Free2play space.

Game modes include Free for All, Team Deathmatch, Item Match, Capture the Battery, and many more featuring various maps designed by toy concept. For more information about MicroVolts visit www.MicroVolts.com
Next Article
We recently had the chance to speak with the developer & design team at Blizzard Entertainment behind the upcoming expansion for Hearthsto...
by Kings Decree
Runes of Magic Chapter III: The Elder Kingdoms officially launches. The level cap has been raised and new content has been added to the game.
by Guest