Great Field War this weekend in ARGO Online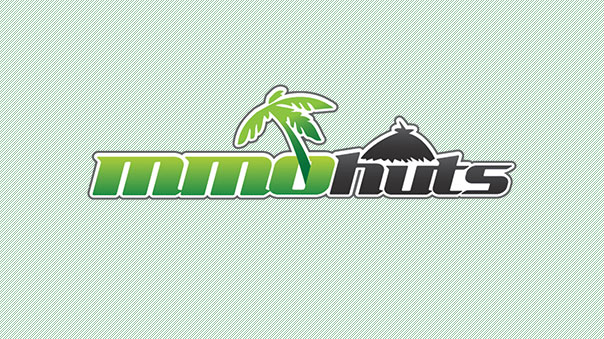 ARGO Online will play host to its first official Great Field War on July 16 (this Saturday) at 6pm alaplaya time (9pm Pacific).
The war will take place in the Shining Desert, letting players from Floresslah and Noblian fight over Earthdium. Like the Field Wars that take place daily, both factions will seek to destroy the mine of the enemy and gain the deposits and wealth found there. However, the Great Field War will also give all participants a chance to be selected as a winner of a rare, unique prize package not available any other way.
ARGO Online is published by Alaplaya, which also publishes S4 League and Land of Chaos Online.
ARGO Online Gameplay Screenshot

Source:
alaplaya, the leading international free-to-play gaming portal, today announced that the Shining Desert, a vast and sandy expanse which lies at the heart of ARGO Online, will play host to the steampunk-fantasy MMORPG's first official "Great Field War" this Saturday, July 16, at 6 pm alaplaya time (9 pm PST). To learn more about how to join this grand battle and reap the rewards which await the brave and bold who participate, visit the official site at: http://argo.alaplaya.net/teasers/35737

During the daily Field Wars that take place in ARGO Online, players from both the Floresslah and Noblian factions vie for the control of the scarce and vital mineral Earthdium. Competing to survive, players from each faction coordinate their assault in an attempt to destroy the enemy mine. The victors enjoy access to the bountiful Earthdium deposits at the core of the desert as the spoils of war, while the losers wait in shame for an opportunity to try again.

For this special Great Field War event, players will not only be able to participate in the brutal battle for access to the best Earthdium mining in the game, they'll also be entered for a chance to win a unique item that cannot be found anywhere else in ARGO Online. Winners will be selected randomly from the participating players, so be ready for a serious fight this weekend if you want a shot at the prize!

For more information about ARGO Online, visit http://argo.en.alaplaya.net/
Next Article
A daily dose of news from the MMO industry
by Guest
Neople Inc. announced today the release of Act 6 'Dies Irae' in the global version of the Dungeon Fighter Online.
by MissyS
I was one of the (many) foreigners to take advantage of this stress test to try out the game before it is made available in English.
by ApocaRUFF