MechWarrior Online World Championships Announced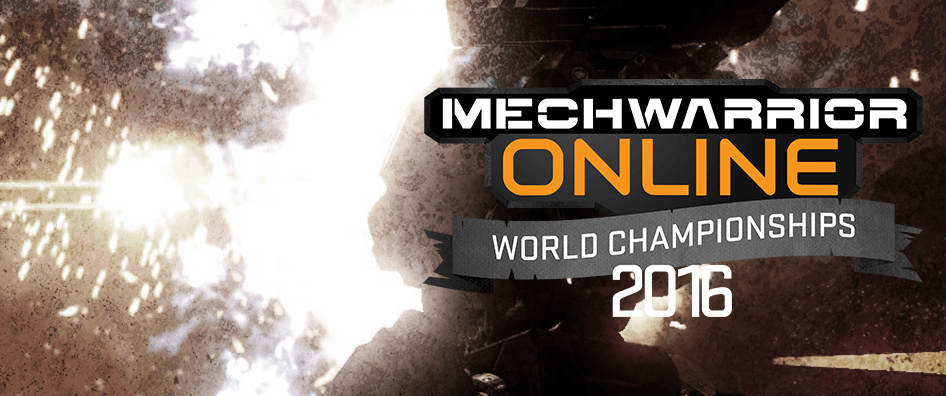 Piranha Games announced today that signups are now open for the qualifying rounds of the highest skill tournament in eSports, the MechWarrior Online World Championships for 2016. With more than $100,000 dollars up for grabs, eligible teams can sign up now at http://mwomercs.com/mwowc2016 for the regional qualifying rounds which will begin this May. The regional finals will take place this fall, with the MechWarrior Online World Championships taking place on December 3rd in Vancouver at the Commodore Ballroom at the first ever "Mech Con."
With more than 10 million+ matches already played via several regionally placed servers, pilots can train on more than 19 different maps and 350+ available Mechs to choose from in a neverending variety of configurations. New pilots are also offered a complete tutorial experience in the MechWarrior Academy to familiarize themselves with the competitive aspects of MechWarrior Online. With an incredibly active community engaged in providing feedback to the developers, MechWarrior Online has become the most complete MechWarrior multiplayer experience ever available.
Find out if you and your teammates have what it takes in the most competitive MechWarrior Online environments: Go head to head with your team of eight pilots and coordinate, strategize and conquer your way to Vancouver this year. The official website for the MechWarrior Online World Championships 2016 has details on all team construction rules, tournament structure, gameplay rules and prize distribution for The Championships in December. Tickets will go on sale in May.
Full Mech Con details will be released later this year but eager pilots looking to be a part of the ultimate MechWarrior event in the franchise's 20+ year history, fraternize with the enemy and forge new alliances will want to attend. Attendees will also be able to grab prizes, enjoy live music, experience the tournament finals and be the first to hear announcements at the ultimate MechWarrior Online event that will be livestreamed around the globe on December 3rd.
During San Diego Comic-Con, DC Universe Online had a pair of announcements.
by Ragachak
FFXIV Producers Announce Livestream of PS4 launch details and Update 2.2 information this Saturday, January 25th.
by MissyS
The RTS scene is not currently awash with stellar titles, but it only operates on a 2D plane. Shallow Space takes the road less traveled.
by Ragachak