Massive New Update for HolyBeast Online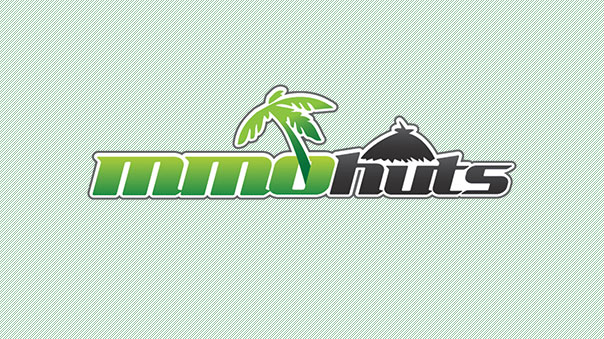 It's official! The latest update for HolyBeast Online is finally live! The update went live on September 10th, 2009 worldwide and is already available to users. The most notable 'improvements' in this new content update are the increased level cap (now 100) and the seven near maps. There are a lot of smaller updates as well – namely new weapons, items, bug fixes and a whole lot more. Check out the official press release below
The Original Press Release:
Los Angeles – September 10th, 2009 – CyberStep Communications, Inc. and EASYFUN Entertainment Corp is pleased to announce that our Free-to-Play MMORPG "HolyBeast ONLINE" had Massive Update on September 10th , which added more depth and entertainment to the game by increasing the level capacity, adding 7 new maps, and addition of Beginner Guiding NPC, which should satisfy the needs of majority of our players and other online game players.

"We are thrilled with this massive update" said Hiroaki Ikeda our Management Leader of CyberStep Communications Inc. "HolyBeast ONLINE has attracted majority of people since it started its service. It has distinguishable beautiful graphics, wide varieties of actions you can take such as changing back and forth to human and beast, deep story, and constant event. Now Massive Update will enhance the basis of your game play so that you can fully enjoy the additional features. For example, guild helper will help you out with the game progress by giving you items or an advice. The new addition should satisfy various types of online gamers looking for depth and some sort of kindness in the game!"

HolyBeast ONLINE" is MMORPG that you switch back and forth from cute animal form into a human form at will and aim to be a "hero" with other players. You will find a versatile content which includes various skills, community function, monsters and pets. The official service started in June, and average of 10,000 people has registered to the game ever since then.

By Massive Update, more functions and depth has been added to the game as following:

Level Capacity Increased to 100

Players became able to increase their level to 100. Regarding this addition, more good looking and strong weapons, armors, and variety of other items can be found through out the game, making the game filled with more action.

Seven New Maps

Seven new maps is added to the mighty Beastia; the land where HolyBeast takes place in. Some of the seven new maps will be; Wind Taurus Castle which is the frozen castle filled with mysterious atmosphere, Snowtumble Mountain Path where atrocious Black Dragon inhabits, and more exciting maps, awaiting for you to come.
CCP Games announces that they have cancelled the World of Darkness MMO game project in development in their Atlanta, GA studio.
by MissyS
KOG Games, publishers of the acclaimed action epic Elsword, launch the closed beta for HeroWarz.
by MissyS
Straight away, I'm more than a little disappointed, but not with the phone, but with American mobile carriers.
by Ragachak