MapleStory launches Age of Heroes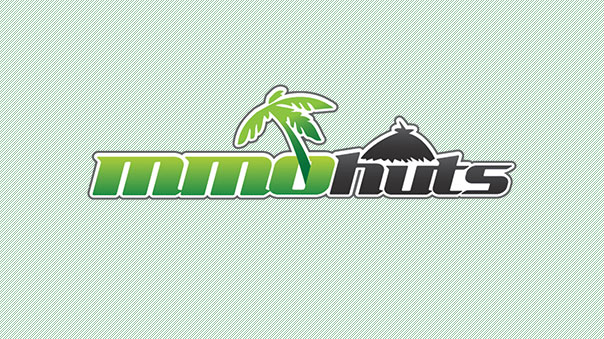 The first part of MapleStory's summer of Chaos updates began today with  the new patch, Age of Heroes.
Age of Heroes adds the Henesys, a new area filled with mutated monsters players encountered at lower levels; the Knight Stronghold, featuring Cygnus Knight enemies; all part of a new storyline featuring Empress Cygnus.
Dual Blade, Aran, and Evan classes no longer have restrictions on their creation, and have also been redesigned and balanced. Cygnus and Resistance classes also get a rebalance.
MapleStory is published by Nexon, which also publishes Mabinogi, Combat Arms, and Vindictus.
MapleStory Age of Heroes Screenshots:
Source:
We Can Be Heroes

MapleStory's Chaos update begins: Age of Heroes update now live

A wave of pandemonium has hit Maple World as the Age of Heroes storms MapleStory. The Age of Heroes is the first in the Chaos series of summer content updates for the 2-D side-scrolling MMORPG from Nexon.

Players will now be able to party up and explore the Gate to the Future and its surrounding ruins, which contain mutated versions of low level monsters that may be familiar to veteran fans. These mutants however are much more powerful than their counterparts and will prove to be quite the challenge. Additionally, players can explore the Knight Stronghold, which is filled with enemies with the same skills and abilities as the Cygnus Knight character class. Players can now battle their way through the Henesys Ruins and the Knight Stronghold to investigate the corruption of Empress Cygnus and her knights, which will ultimately prove to be the most formidable challenge in the entire game.

Players will also experience a complete hero class rebalancing coming to MapleStory as a part of the Age of Heroes. Restrictions for creating Dual Blade, Aran and Evan classes will be lifted, and these classes will have various new skills added and return as completely revamped characters. Even further, the Cygnus and Resistance classes will return with a more balanced skill set But Maple World must beware: in the wake of new alliances forged, players should be on the lookout for new class relationships as old friends can just as quickly become bitter enemies.

The Age of Artisans is the next major update taking shape for Maple World, which brings an entirely new weapon and item crafting system to MapleStory. Starting July 11, players will be able to use the Smithing technique to create armor and weapons, Alchemy to craft potions and pills, or Accessory Crafting to make belts, rings and more.  In addition, a personality trait system will be added through the Age of Artisans, which gives players a chance to define their characters even further by strengthening traits like Ambition, Willpower and Diligence. Each personality characteristic provides a distinct aid throughout quests or battles.
More details about the summer update series will be announced as players continue to battle their way through Chaos.

MapleStory is available to download and play for free at http://maplestory.nexon.net.

To "like" MapleStory on Facebook, visit http://facebook.com/maplestory.
Next Article
Warner Bros. Interactive Entertainment and DC Entertainment released a behind-the-scenes look at Infinite Crisis, a new game in development by...
by MissyS
HiRez Studios is growing constantly, and we have another installment of The Caster coming soon, new faces are joining the scene.
by Ragachak