Magic World Online – Nirvana Update Launches June 23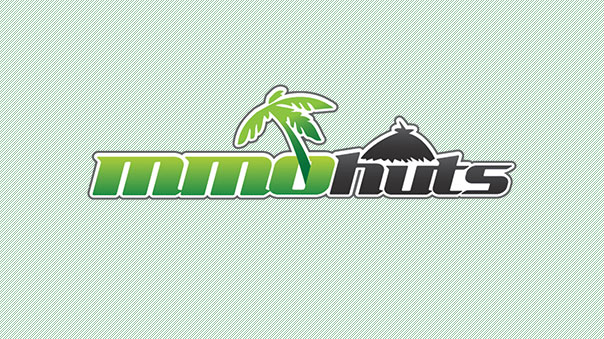 Magic World Online, the 2D Fantasy MMORPG by EnjoyMMO, is launching Magic World Online Version 3.0, dubbed "Nirvana" at 7PM (PDT) on June 23, 2010. The new update will add numerous new features to the game including:
A New State War System
Divine Equipments
New Quests
New skills
Magic World Online Gameplay Screenshot
To celebrate the launch of Magic World Online 3.0, EnjoyMMO will be hosting a double experience and hide and seek event. For a full list of changes check out the official update information below!
From The Original Release:
After being oppressed by Devils for almost a whole year, the warriors in Magic World are going to make the great revenge in the latest MWO Ver. 3.0 – Nirvana. At PDT 19:00 June 23, version 3.0 – Nirvana will be published. In this new version, the players are greatly strengthened among all classes. The following new features are added:

A new State War System
Apart from Empire and Dynasty, new monsters are also added into the State War battlefield. Devils are against both the Empire and the Dynasty. By killing the Devils, players will gain State War glory, huge EXP and even the superior Deva or Divine Material.

Divine Equipments
Differ from ordinary equipments, divine ones have newly designed attributes which fit each class well. The equipments are not only gorgeous, but also efficient in the adventure. They will be the ultimate equipment in the Magic World.

New quests
A lot of new quests are added into the game. Most of them are for players at level 70 and above. By doing the quests, players could get the fantastic Legend Equipment which is rather rare in the former version.

Others
New skills for some classes will overturn the original balance of all players. A new order is waiting to be established. Some new items are also added to increase the diversity of all equipment.

Furthermore, to celebrate the update of new version 3.0 Nirvana, a new server Moonlight will open at 19:00 June 25. Double EXP, Hide and Seek, as well as a lot of other game events will be held at the same time.
Omer hits us with the latest MMO news in the weekly recap #99
by JamesBl0nde
Perfect World Entertainment and Cryptic Studios have announced their August game show convention schedule, and have also revealed the release ...
by MissyS
OGPlanet, the popular free-to-play gaming portal launches their 3rd Season, Infinity, to the ever growing 2D fantasy MMORPG - La Tale.
by MissyS