Mafia City H5 Is a New Mafia Gangster MMORPG by Yotta Game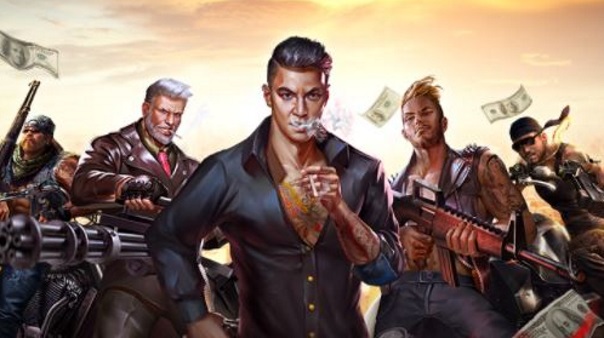 Mafia City H5, the game's theme is base on western Mafia developed by Yotta Game, where the player takes the role of a Mafia Boss. Within the game players need to outsmart,
outthink and battle other players from around the globe; fight for resource, men, land and lastly become the most renowned and feared Godfather. The world of Mafia is a save heaven for the most vicious and vile Leaders, its law: survival of the strongest. The Maroni Family is the most renowned of all the others; their family basically controls all the major sites, district and neighborhood. The worst part is you are now marked by Maroni, due to you constant interference with his business and attempts on his life. What will you do? Call you lads and fight till the end or cower before him and lives a life of resentment? No matter what you choose, these trials are necessary for you to become a true Godfather!
Game Features:
1. 3D HD Unity game engine, ultimate gaming screen.
2. Zooming feature, 360-degrees multi-angle with well-graphic picture, providing a near real virtual reality.
3. Live strategy Rallying
4. One and only worldwide server, along with professional translation system capable of translating all language to one
5. Four major features and over dozens of gangster waiting to be recruited
In order to make the characters more vivid and realistic, our art team went through various references, sources on Mafias ranging from all types of hand-held weapons to the detailing of each accessory from the 90's. Each character will be animated, modeled and integration lasting a total of 2 months and through rigorous and repeated adjustments, our team has managed to restore the distinctive features unique of the 90's. Bulkers mainly consist of the lads working under your Family.
To be undefeated, combine strategy and power The game provides various arms to ensure you can always win your battles but power only will never be enough, clan strategies are also critical and essential. Proper combination of various forces in your team, adjustment of underground property investing as well as Leaders skill and many more battle strategy effects might even bring about a
miracle. One can also cooperate with clan members to achieve "Speedy Battle", "Encirclement Battle" and "Group Battle" effect.
Create Clans, Only The Powerful Can Dominate:
As a Superior Mafia Boss, the occasional interaction and tactical alliance is always necessary. Joining hands with like-minded organizations not only brings mutual benefit but
can also bring great advantages in time of need. When confronting powerful enemies, one can also use the advantage of numbers to overpower a beast; Occupy clan territory, supply and gain support. Create the ultimate organization, together! ; Enjoy unlimited boost, do as you will. Join a clan, your allies will be your brothers!
Take Over Territories, Rules Of Mafia:
Take lands, rob banks, this is what Mafia is. As the leader of your family not only must you make good use of the lands you have taken, you must also increase the income of
the family! Collect cash from clubs, take protection fee from cooperation and expand your treasury. Develop, manage and balance your underground business and become a
powerhouse in Mafia City!
Why We Love This: 
Experience real mafia life with gameplay that includes turf wars and daily battles in an epic struggle for power. Zooming feature lets you travel all over the 360-degree, multi-angled map that's so realistic it's near virtual.
Press Release
Next Article
On March 9th, 2014, C9 players will be able to access the Nightstalker, the newest advanced class for the Withblade class.
by Mikedot
The latest expansion to martial arts MMO from Snail Games, Age of Wushu: Winds of Destiny, officially launched Wednesday, October 15th.
by Mikedot