Korean MapleStory Announces "Chaos" Update – Adds PvP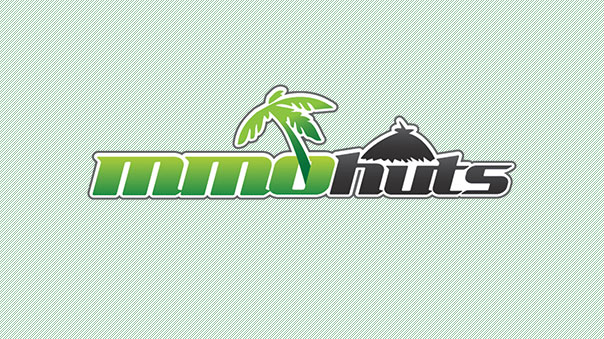 Nexon just launched the Big Bang Update for MapleStory global on December 7, 2010. Big Bang launched in South Korea will before it launched in the West. Nexon announced a huge update for the Korean version of MapleStory called "Chaos" which will add a ton of new content to game including PvP starting at level 30 (Inside of a battle arena where stats are automatically adjusted for balance). The Chaos update will be rolled out in three phases (much link the Big Bang update). The battle arena will allow players to battle it out in one of three different game modes. Those who participate in PvP earn Fight Points (FPs) which can be exchanged for various pieces of equipment and other items. Keep in mind, there is no released date for the Chaos update in North America, but the Korean version of the game will receive the first part of the big update titled "Return of the Hero" on December 16, the second part titled "A technological Age" on December 30th, and the last part titled "The Huge War" on January 13th.
Other changes in MapleStory Chaos include
New Level 140 equipment sets
Changes and skill balancing for the Dual Blade class.
New skills for Dual Bladers.
Big changes for Arans to make them stronger and better. (New skills / Improvements)
Big changes for Evans to make them stronger and better. (New skills / Improvements)
A New profession skill system (5 Professions available starting at level 30. Each player can learn up to 2 professions) Professions include Herbalism, Mining, Equipment Forging, Jewelery Making and Alchemy.
New area for Lvl 160+ Players called "Door of the FUture" with a new storyline and a new boss.
Remember: There is no release date for the Chaos update in North America or Europe. North America and Europe will likely get the Chaos content update sometime in the future.
Next Article
Digital Extremes, developers of Warframe, are working hard on update 18 and have been releasing some intentional leaks about the upcoming cont
by Guest
Obsidian Entertainment and Asmodee Digital are proud to announce that new content for role-playing card game Pathfinder Adventures is coming.
by Ragachak
It's been a very exciting weekend for esports, just in general. The SMITE/Paladins finals certainly did not disappoint.
by Ragachak