Luna Plus expansion launched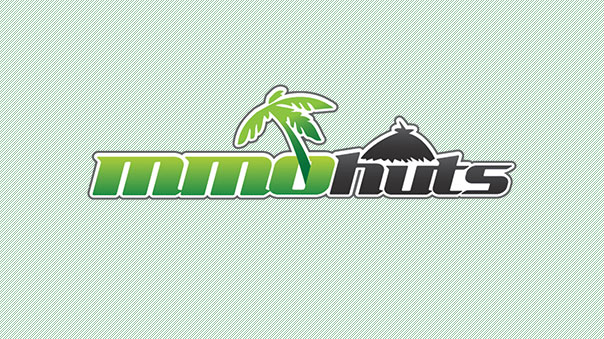 Luna Online's first expansion, Luna Plus, has now been launched.
The update increases the level cap by 30 (from 120 to 150), and introduces new job changes at level 145 as well as a new race. Seven new high level zones, new raid dungeons, and new monsters can also be discovered. Guilds may now battle each other in the Castle Siege, and players can now enter a daily random instance. Over 500 skills and stats have been redesigned. The farm system has been expanded, a new amusement park system was introduced, and more housing items and changes were also implemented. 60 new combat pets, and eight person mounts, round out the long list of additions in this version.
Luna Online is published by Gala-Net (gPotato), publisher of Iris Online, Tales Runner, AIKA Online, Allods Online, and Flyff: Fly For Fun.
Luna Plus Gameplay Screenshot
Source:
Luna Plus – Now Live!

Luna Plus, the first expansion to the smash-hit 3D MMORPG, Luna Online, is now live! This major expansion will increase the level cap from 120 to 150 and introduce a brand new race as well as new job changes at level 145.  Players will be able to explore seven new high level zones, raid massive new dungeons, and battle hundreds of amazing new monsters!

In addition to new features like Guild vs. Guild Castle Siege and daily random instance dungeons, Luna Plus has a completely overhauled skill and stat system, giving way to more than 500 new or rebalanced skills. For new players, a revamped starting zone will make getting into the action more fun and easier than ever.

Not only has the farm system been expanded but a brand new amusement park system has been added, letting players customize their own carnival! For those that love customization, Luna Plus's housing system has over 5000 different items to stack and interact with, plus a 360 degree rotation view to make sure rooms are set up just right!  From a wizard's wardrobe to a pet nursery, the possibilities are endless and also rewarding as house guests provide benefits and buffs!

Luna Plus also introduces 60 combat pets that level with players and boast unique signature skills from silencing targets to dealing damage. In addition to pets, with eight-person mounts and solo travel on anything from UFOs to a Fighting Sea Serpent, getting around the Blue Land has never looked so good!

With Luna Plus, it's the Luna you love, plus new zones, new homes, new pets, new mounts, new features and more!
Next Article
The next major update for Nexon and Big Huge Games' DomiNations has arrived, ushering in the Cold War Age to the title.
by Ragachak
Leading mobile platform and game publisher, Teebik Games, has announced an all-new mobile strategy and battle game for Android and iOS. Named ...
by Mikedot
A new manwha posted today on Kill3rCombo's website announced that Aisha's Battle Magician evolution will be arriving to the world of...
by MissyS