New details on M.A.T's Occupation Mode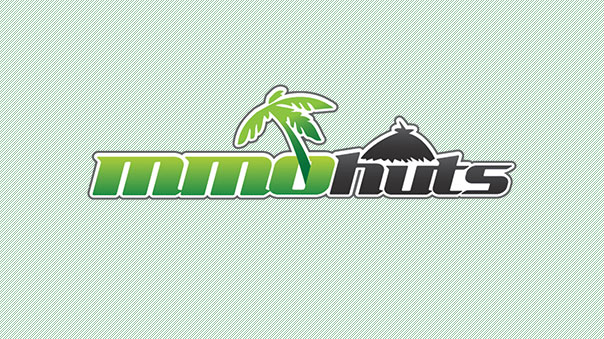 Mission Against Terror has revealed new details on the occupation mode, a new mode coming soon to the game. Four screenshots, plus extra details, were shown to the community today.
Occupation mode adds new maps, featuring territory capture and control through specific control points. These maps will emphasize team coordination. This mode doesn't come to an end until one team controls the entire map, making it highly competitive.
Mission Against Terror (M.A.T.) is published by Wicked Interactive (Suba games), publisher of ACE Online.
Mission Against Terror Occupation Mode Screenshots:
Source:
Mission Against Terror's Upcoming Occupation Mode Gets First Look

Screenshots Offer Insight into Hardcore Capture-the-Flag-Style Competitive Action Coming Soon to Popular Free-to-Play Shooter

TORONTO, ON January 20, 2011—Mission Against Terror (M.A.T.) today offered a first look at Occupation Mode, the eagerly anticipated update which brings hardcore, capture-the-flag-style competitive action to everyone's favorite free-to-play shooter.

"Gamers have been extremely curious," said Sam Ho, Director, Wicked Interactive. "Since there hasn't been an Old School hardcore competitive title in quite some time, gamers seem like they can't wait to get their hands on Occupation Mode. We hope that these screenshots hold them over until Occupation Mode goes live, which, we promise, will be very soon."

What's New in Occupation Mode:

·         New maps
·         Territory capture and control – the two essential ingredients of a competitive title
·         New team-based action and coordination
·         Ability to set time-challenges  – game creators determine how long one team has to hold all points on map for the win
·         Opportunity to test out recently purchased or unlocked weapons in new, challenging environments

"With Occupation Mode, we offer players a great mix of flexibility and raw competition," added Ho. "Some players want an experience that is nothing less than a fight to the death, with matches lasting countless rounds until one team finally emerges victorious from the firefight. For others, it's about light, scrimmage with friends. We are proud to serve both communities of gamers with this latest update to M.A.T."

For Occupation Mode screenshots and other exclusive content, visit: http://forum.subagames.com/showthread.php?t=23108&p=253789#post253789
Next Article
Sentinel Heroes Studios today announced that its strategic RPG game Sentinel Heroes has welcome over 100k registered users in the 1st week of ...
by Mikedot