Lineage 2: Revolution Launches "Magnadin" Update Today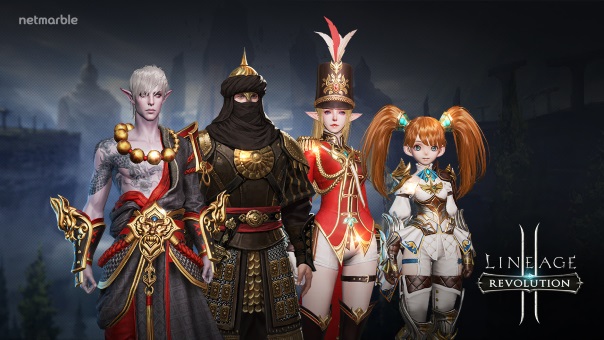 Lineage 2: Revolution's Magnadin Update comes out today and with it comes a new city in Aden – Magnadin. Magnadin is the one-stop for players getting ready for the upcoming battles, and offers it all, from the Training Scarecrow, grabbing the Mercenary's Spirit Buff (which comes from a special World Boss drop), or just heading to the Beauty Shop to change your look. In addition, the Costume Shop also came to the game with a host of costume concepts and designs that are available to offer players a shot at adventuring in style. Currently, "Knights of Light", "Martial Arts Gi" and "Royal Guard" costumes will be in this update.
The latest game update also makes several improvements and changes to in-game systems. Improvements to the item enhancing process have been implemented, introducing a new function called Safe Enhancement, where players can double the amount of Adena spent on enhancing items to ensure that the enhancement level of an item does not degrade. A 3v3 Honorable Battlefield pre-season has also ended, and also heralds the regular season for all players. Two teams of three players will do battle, to provide a different way to fight other players. Finally, those who are looking for high-level challenges, "Very Hard" has been added to the Clan Dungeon "Ant Queen".
Next Article
Pulsar, the nineteenth Sentinel to be introduced, is an attack character that can unleash blasts of stellar energy.
by DizzyPW
Additions to PvP Conclaves include new Game Modes, Mods and Maps. Three new weapons also add further diversity and power to the Tenno arsenal
by DizzyPW
The City of Heroes community is petitioning NCSoft to keep the game alive.
by MissyS