LG Takes MMOHuts to Next Level Editing Quality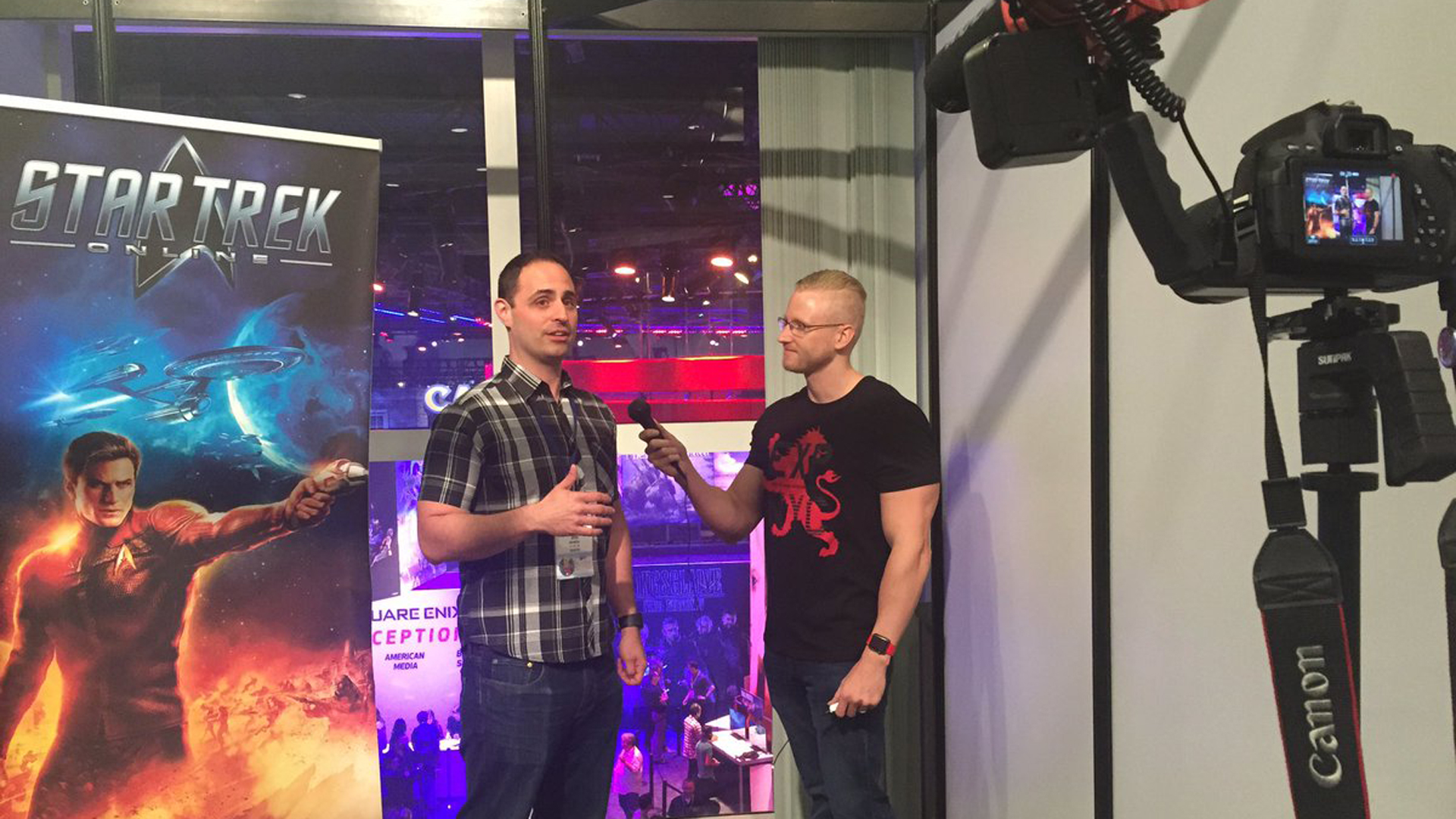 Starting off small five years ago, MMOHuts' fresh new video editor on the scene, James "Bl0nde" Hunt, didn't have much to work with. With low quality cameras, slim to no lighting equipment, and no real budget from corporate to improve ourselves, JamesBl0nde and DizzyPW winged their way through convention work by the skin of their teeth.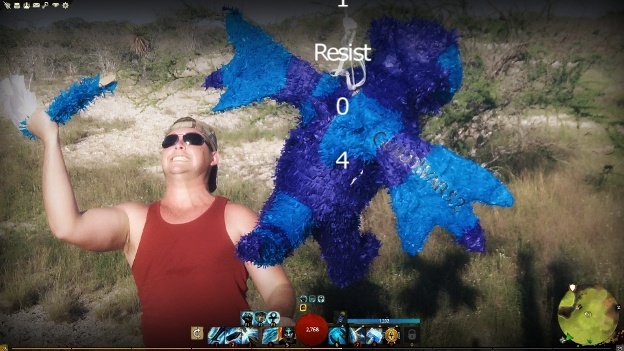 Getting finer details right like fake UI overlaying real footage simply wasn't working out with our current system.
Fast forward to 2016 and the MMOHuts team had saved up their hard earned cash to finally deliver to their fans the quality they deserved, both in and outside of the virtual world. However with great external shooting equipment comes the need for greater hardware in the home office to bring our shoots to life. James' outdated and rundown set-up simply wasn't cutting it any longer, as we soon began to hit the limitations our current tech could provide given the hard timelines we were operating under. We were in the market to get truly professional and speed things up.
What Does Seriously Professional Mean?
The lineup of LG UltraWide® 21:9 monitors were ideal for the ever complex video and sound editing James was continuing to master. Now with  more room than ever before (1.8x larger than an UltraWide Full HD 21:9 monitor), James could put three side by side to create the ultimate designer studio for managing multiple projects at once from thumbnail editing, to sound maintenance, to visual perfection even when shooting in the worst of environments. Plus with our competitors unleashing ever larger and more prepared teams to compete with us at conventions, the Thunderbolt™ 2.0  input/output ports allowed us to directly transfer footage and b-roll straight from our external devices without wasting a second. When fatigue strikes at a week long show, every second counts, and we were more than happy to start prepping our interviews while the sun was still present in the sky!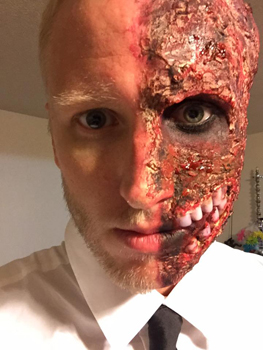 Our cosplay coverage was never the same again as we mastered localized touch-ups utilizing the improved color of the monitors to spot imperfections in lighting.
On-Screen Control
Our LG UltraWide® 21:9 monitor wasn't simply a matter of having more space though. If that was the case, we could have simply continued to connect more monitors in split screen to make it work. Rather it is the on-screen control functionality that helped sell us on it. Capable of saving a series of presets ideal for different programs and editing modes, the on-screen controls offer a super-fast method to switch between drastically different editing programs without wasting time readjusting our monitor settings for ideal output mechanisms. Combined with split-screen 2.0, James now had customized programs complete with picture-in-picture options to customize our editing tools to his perfect liking, again saving valuable time in our competitive field.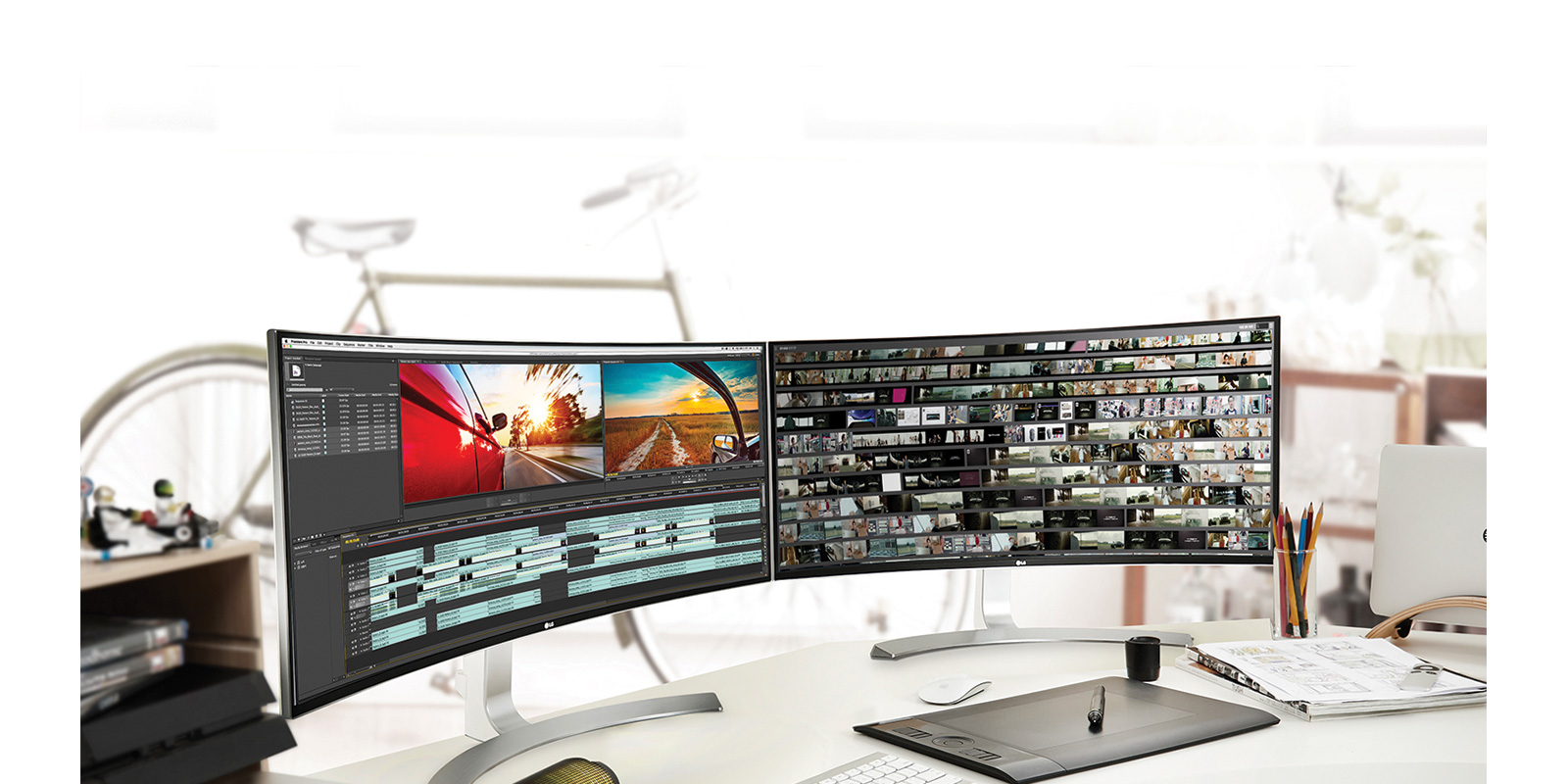 Having presets just right for all our software and seeing our total projects in full with details still readable saved us countless hours in the process.
True to Life Color
Granted all the fun time saving features in the world aren't worth a dollar if the monitor in question doesn't bring a quality picture to show you what your fans will be seeing. With sRGB of over 99%, we knew we were working with the same level of equipment professional photographers have access to. With such a clear view, getting white balance, lighting, sharpness, and structure to perfection on every cosplay picture and developer interview became a snap.
Of course we're not the only content creators that have found use for this new line of LG monitors. Be sure to check out the story of how these monitors took Devin Graham of the Super Tramp Youtube channel series to the next level.
Most of the stuff we saw today is under an embargo, but it was all quite fun! I can't think of anything that I really didn't enjoy to be a...
by Ragachak
I've been following Free Realms for several months now and its shaping up to be a very polished free to play MMORPG.
by Guest