Leveling rewards come to MLB Dugout Heroes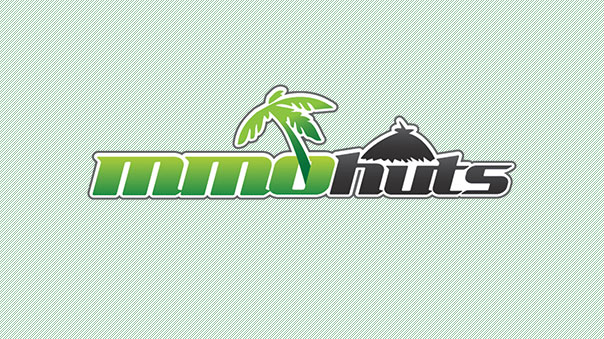 MLB Dugout Heroes has added leveling rewards for players, granting them extra rewards for each level from 2 to 80.
The rewards begin with special items, including items normally found in the item shop for the game, as well as pitcher and batter sets, then turn to NUTs rewards from level 22 onward.
MLB Dugout Heroes is published by GamesCampus, which also publishes Legend of Edda, Shot Online, Heroes in the Sky, and Asda Story.
MLB Dugout Heroes Gameplay Screenshot
Source:
Dear MLB Dugout Heroes Community,

Leveling Rewards are Here!  Upon reaching a new Level or Rank, players receive prizes for their accomplishments. Below is the breakdown of the items received at each level:

Level 2: 5 Coach's Encouragements
Level 3: 10 Rosin Bag, 10 Spray
Level 4: Coach's 5 Pack (10 Games)
Level 5: Pitch Analyst (10 Games), View Pitch Location (10 Games)
Level 6: 1 Position Changer (Infield), 1 Position Changer (Outfield) + 10 Draftcards (5 Lv.1 + 5 Lv.2)
Level 7: 15,000 NUTs and Aries Pitcher Set (20 Games)
Level 8: 20,000 NUTs and Aries Batter Set (20 Games)
Level 9: 25,000 NUTs and Taurus Pitcher Set (20 Games)
Level 10: 30,000 NUTs and Taurus Batter Set (20 Games)
Level 11: 35,000 NUTs and Gemini Pitcher Set (20 Games)
Level 12: 40,000 NUTs and Gemini Batter Set (20 Games)
Level 13: 45,000 NUTs and Cancri Pitcher Set (20 Games)
Level 14: 50,000 NUTs and Cancri Batter Set (20 Games)
Level 15: 55,000 NUTs and Leo Pitcher Set (20 Games)
Level 16: 60,000 NUTs and Leo Batter Set (20 Games)
Level 17: 65,000 NUTs and Virgo Pitcher Set (20 Games)
Level 18: 70,000 NUTs and Virgo Batter Set (20 Games)
Level 19: 75,000 NUTs and Libra Pitcher Set (20 Games)
Level 20: 80,000 NUTs and Libra Batter Set (20 Games) and Seal Player +
Level 21: 2 Gold Glove Draftcards and 1 All-Star Draftcard (League will be based upon the league of your default team
Level 22: 250,000 Nuts
Level 23: 270,000 Nuts
Level 24: 290,000 Nuts
Level 25: 310,000 Nuts
Level 26: 340,000 Nuts
Level 27: 360,000 Nuts
Level 28: 390,000 Nuts
Level 29: 420,000 Nuts
Level 30: 440,000 Nuts
Level 31: 470,000 Nuts
Level 32: 500,000 Nuts
Level 33: 530,000 Nuts
Level 34: 562,624 Nuts
Level 35: 590,000 Nuts
Level 36: 630,000 Nuts
Level 37: 660,000 Nuts
Level 38: 700,000 Nuts
Level 39: 730,000 Nuts
Level 40: 770,000 Nuts
Level 41: 800,000 Nuts
Level 42: 840,000 Nuts
Level 43: 880,000 Nuts
Level 44: 920,000 Nuts
Level 45: 960,000 Nuts
Level 46: 1,000,000 Nuts
Level 47: 1,040,000 Nuts
Level 48: 1,090,000 Nuts
Level 49: 1,130,000 Nuts
Level 50: 10 million Nuts + **seal second batter
Level 51: 2,440,000 Nuts
Level 52: 2,540,000 Nuts
Level 53: 2,630,000 Nuts
Level 54: 2,730,000 Nuts
Level 55: 2,820,000 Nuts
Level 56: 2,920,000 Nuts
Level 57: 3,020,000 Nuts
Level 58: 3,130,000 Nuts
Level 59: 3,230,000 Nuts
Level 60: 6 million Nuts
Level 61: 3,440,000 Nuts
Level 62: 3,550,000 Nuts
Level 63: 3,660,000 Nuts
Level 64: 3,780,000 Nuts
Level 65: 3,890,000 Nuts
Level 66: 4,000,000 Nuts
Level 67: 4,120,000 Nuts
Level 68: 4,240,000 Nuts
Level 69: 4,360,000 Nuts
Level 70: 7 million Nuts
Level 71: 4,610,000 Nuts
Level 72: 4,730,000 Nuts
Level 73: 4,860,000 Nuts
Level 74: 4,990,000 Nuts
Level 75: 5,120,000 Nuts
Level 76: 5,250,000 Nuts
Level 77: 5,380,000 Nuts
Level 78: 5,510,000 Nuts
Level 79: 5,650,000 Nuts
Level 80: 8 million Nuts

*It is important to note that you will not receive the leveling rewards for simming over a level.
**The ability to seal second batter is not working properly at the moment. We will get this fixed for you right away.

Enjoy!

MLB DH Team
Next Article
Grey Box and Six Foot are putting up a pool of cash and prizes estimated at $75,000, including a free trip to PAX South.
by MissyS
The countdown to the launch of Chronicle: RuneScape Legends has begun, as Jagex today confirmed the next generation card game will arrive on
by Mikedot
Marvel Future Fight has a new update that adds some new X-Men related features to the game as of yesterday.
by Ragachak