Lost Saga launches December update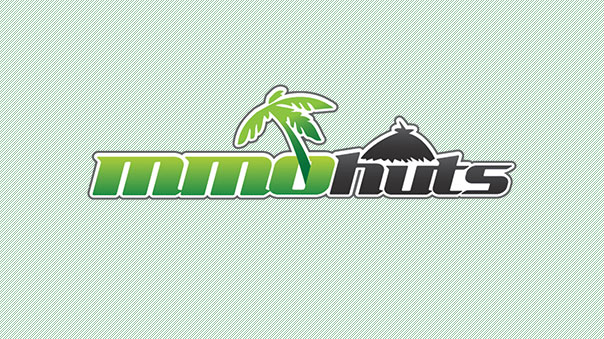 The latest update for Lost Saga has gone live, seeking to improve gameplay for everyone.
The game will now feature an enhanced user interface, along with a new quest mode with over 700 quests already available. The Custom Mode now also offers the Closed Beta mode as an option. Skills have been balanced across all classes, and many various updates have also been implemented to enhance gameplay. A new hero, the Death Knight, is also now available.
Lost Saga is published by OGPlanet, publisher of Rumble Fighter and Red Stone.
Lost Saga Gameplay Screenshot
Source:
Content

New UI version – New looking layout for Lost Saga
Quest Mode – Brand new quest mode (Over 700 exciting quests)
Closed Beta Mode – An extra mode has been added into the Custom Mode match

Additional Changes

Bonus received while playing with friends has increased to 40%
User info contains Battle level / Fishing level / Relic level
Soccer mode will show Assists in the status window
Deathmatch / Boss Raid now shows your Effort Ranking
Skill recovery from KO has been reduced from 100% to the Effort you have
Relic Hunting now has an Exp bar
Auto Update window redesigned
Spectator Kick function has been added
Auto Kick function has been added
Game will automatically start after 30seconds
Auto sell function in Fishing
New items has been added, Yellow / Red / Orange Box or Present
New Legendary chests from quests
Crusade Mode, usage of a coin will not gather the Undead into the middle

Hero Balance


Desert Blader

Hold Attack delay has been slightly increased
Knock back distance from jump attack has been reduced
Wind Wall cooldown has increased

Wild Tiger

Jump attacks are limited to 3 consecutive hits
Dash speed decreased
Spin Strike knock back decreased
Pounce jump height has been decreased
Dash attack and jump attack landing delay decreased
Stunned timer after jump attack has been decreased

Cyber Medic

Dash attack damage has been reduced

Dark Shaman

Dark Pact now has a cooldown

Iron Knight

Normal attack damage has increased
Weapon Skill invulnerability time increased
Weapon Skill knockback increased
Iron Knight Armor defense bonus increased

Grim Reaper

Jump attack damage increased
Jump attack landing delay decreased
Weapon skill cooldown decreased
Weapon skill landing cooldown decreased

Kage Ninja

Normal attack damage increased
Weapon Skill invulnerability time increased
Armor skill cooldown time decreased

Robin Hood

Movement speed increased while aiming
Knockback distance from arrow hit increased

Infantryman

Reload time decreased
Jump attack knockback distance increased

Justice Defender

Jump guard function added (you can guard after jumping)
Weapon skill invulnerability time increased

Musketeer

Damage from the bullets have been increased

Hero

Death Knight – Available in shops

Epic Gear
Epic Berserker Horn
Epic Toy Hammer

Treasure Capsule
Permanent Epic Ninja Outfit (+5)
Permanent Mini Gun (+5)
Jumpers 5 days
Servant Outfit 5 days
Treasure Capsule x2
Hurricane Hat 5 days
Tornado Robe 5 days
10,000 Peso
Golden Token x10
Lunar Rod 1 day
Lunar Bait x20
Megaphone x10
EXP +100% 1 day
Peso +40% 1 day

Holiday Content

Christmas Tree in HQ
HQ decoration
Developer K with a Santa suit/hat
Next Article
Warframe has launched Update 13.7, and here's a rundown of what the team has been doing in Warframe on PS4.
by MissyS
Square Enix, Inc. announced today that FINAL FANTASY® XIV: Heavensward™, the highly-anticipated first expansion for the popular MMORPG, is ...
by Mikedot
Happy Birthday, World of Warships! They're celebrating their second anniversary and they've gone from strength to strength.
by Ragachak