League of Legends adds new mode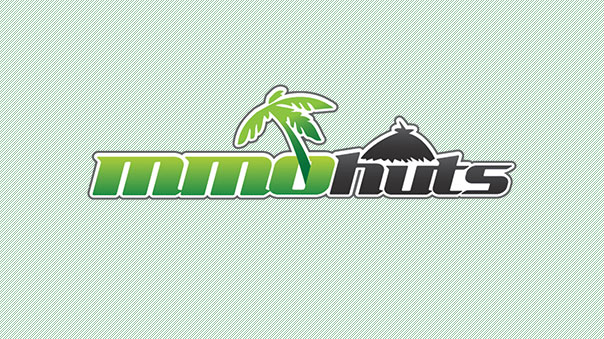 League of Legends has announced Dominion today, a new game mode that includes a brand new map.
Dominion is a capture-and-hold type game, where players seek to control five strategic locations on the map by balancing offense and defense against the opposing team. Each match will last about 20 minutes, making this one of the faster-paced matches in League of Legends yet, as well as one of the most competitive. Players will have to focus more on objectives and map awareness, and less on direct PvP combat. The mode will debut with Crystal Scar, a new map set in a mining town and featuring all new game art.
Dominion will be available for a first-look at GamesCom and PAX. No release date has been finalized.
League of Legends – Dominion Screenshots:
Source:
Riot Games Unveils League of Legends: Dominion – Capture. Defend. Dominate.

Upcoming Capture-and-Hold Game Mode for Online Gaming Sensation League of Legends Brings Players a Brand New Way to Fight on the Fields of Justice

Dublin, Ireland – August 4th, 2011 – Riot Games, the game company behind League of Legends, today unveiled League of Legends: Dominion, a brand-new capture-and-hold game mode for the hit multiplayer online battle arena title. Coming soon, Dominion features non-stop action, relentless player-versus-player combat, strategic teamwork, and nail-biting competition played on an entirely new map, the Crystal Scar.

"We asked our millions ofplayers around the world to expect the unexpected in 2011 – and with League of Legends: Dominion, we're making good on that promise," said Marc Merrill, president of Riot Games and executive producer of League of Legends. "Dominion brings something completely original to the MOBA genre, taking the proven fun of League of Legends' team-based competition with a diverse roster of champions, and unleashing them on a new battlefield with entirely new rules."

League of Legends: Dominionfeatures:

Capture-and-hold gameplay:Summoners battle it out for control of five unique strategic targets, capturing points from the opposing team and defending them against enemy intrusion.
An all-new map: The action in Dominion takes place in the Crystal Scar, a highly contested, war-torn mining village featuring stunning new art crafted specifically for the new map.
Fast-paced action:Dominion is an accelerated version of classic League of Legends gameplay – matches last around 20 minutes, so gamers can enjoy a rapid-fire alternative to the more strategic, measured pace of Summoner's Rift.
Non-stop combat: From beginning to end, players will enjoy unrelenting skirmishes as they vie for control over the map – in Dominion, Summoners can expect an onslaught of one-on-one and small team fights.
Down-to-the-wire victories: Matches of Dominion are competitive until the very end – late-game comebacks are possible and the outcome is always in question.
Completely free: Like classic League of Legends, Dominion is completely free-to-play for new and veteran Summoners alike.  Players will be able to use all their existing masteries, runes, champions and skins on Dominion.

Gamers will have the first chance to go hands-on with League of Legends: Dominion this month at Gamescom in Cologne, Germany and PAX Prime in Seattle, Washington.

Gamescom: August 18 to 21 in Cologne, Germany: Hall 9 Aisle B, booth 043 (Mail pr@icopartners.com for any press meeting requests)

PAX Prime: August 26 to 28 in Seattle, Washington, USA: Booth 3433
Next Article
Dead Frontier 2 wasn't quite what I expected, but it was an enjoyable experience overall, all the same, especially for a free-to-play title.
by NWOrpheus
Hirez Studios has confirmed the kit of the upcoming Roman god of portals and beginnings, Janus, set to join the roster of mythological titans ...
by DizzyPW
JamesBl0nde streams every Friday for MMOHuts on Twitch!
by MissyS