Ranked Tournament Unlocked in Age of Wulin Chapter 5: Heaven's Ascent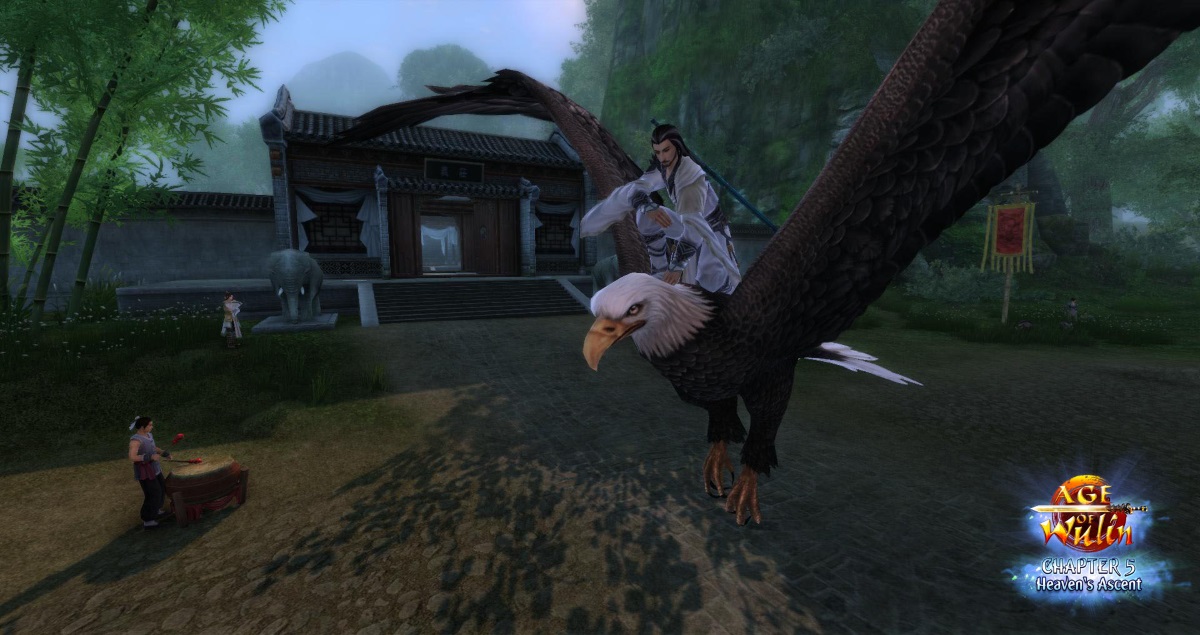 WEBZEN, a global developer and publisher of free-to-play games, announces that the martial arts MMORPG Age of Wulin released a new feature of Chapter 5: Heaven's Ascent today.
"Chapter 5: Heaven's Ascent", now available in English, introduces the Ladder to Heavens Arena tournament, and the precious Class-06 equipment for reaching new heights of power, amongst the upcoming new features.
Age of Wulin ups the ante of the player versus player competition with the Ladder to Heavens Arena. Every day, players can enter this tournament, pick three skill sets and queue until they are matched with a competitor. Each match is best of 3, with 5 minutes timers on each duel. The more the player wins, the more the score is increased, unlocking the doors of the next tier of challengers and coming closer to the winner's podium. The competition runs for a month, allowing players to enter 5 times a day, or 10 times for the Jianghu VIP. At the end of the month, the top 10 ranked players will be rewarded with prizes matching their position, including a fierce flying mount for the number one player. Participants who gained points during the tournament will also be able to redeem various useful items for their character including Ancient Manuals, skill books and materials.
"Chapter 5: Heaven's Ascent" brings also the invaluable Class-06 equipment, through the new Age of Wulin Record named "Before the Final Battle". Completing the events required will unlock the gear and allow players to acquire the several sets through different activities including crafting, challenging the Yanmen Pass, competing on the Battlefield or serving their Sect or Faction to a high degree.
Age of Wulin is also preparing for a new expansion expected for June, introducing new challenges, competitions and features to be revealed very soon by the community team. More information about "Chapter 5: Heaven's Ascent" can be found on the Age of Wulin website: http://en.wulin.webzen.com.
Next Article
PUBG MOBILE LITE is the faster, lighter variant of Pubg MOBILE received a massive content update today.
by Ragachak