League of Legends 2016 Interview – Clubs and Crafting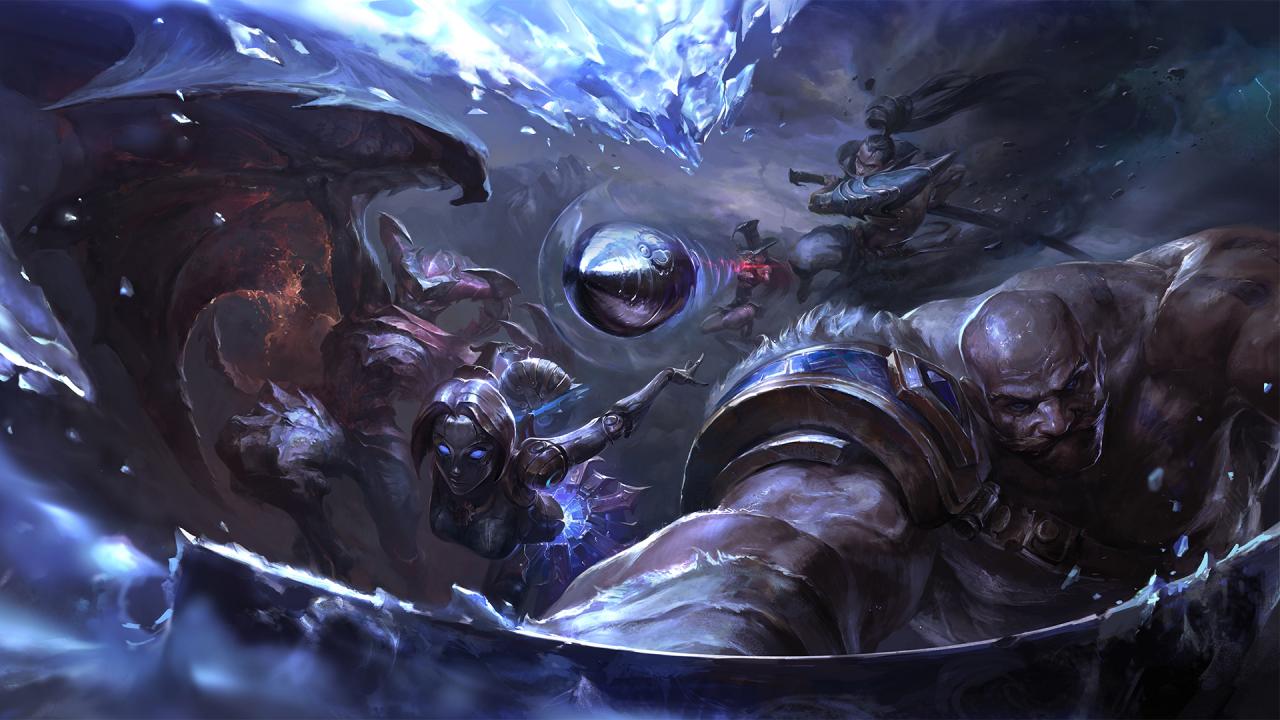 Answers by:
Arnar Gylfason, Product Manager – League of Legends, Riot Games
Alan Moore, Product Manager – League of Legends, Riot Games
With the arrival of Season 6, I had a chance to question the Product Managers of League of Legends on their new out of game decisions to increase progression and player interest. Namely clubs and the hextech crafting system. With both systems now live and being tested for future updates, I asked Arnar Gylfason and Alan Moore about their thoughts on where these systems were going, and how they could be improved.
Ragachak: First off, could you give a brief rundown of the club system for those who don't know what it is?
Gylfason: Clubs are a way for you to have a persistent, owned space for you and your friends, or other like-minded players. You can also set a tag, which is visible to other players – it's unique to your club to establish a shared identity among the group.
Ragachak: Will/have you considered using clubs to take the place of premade teams for ranked? Will that be a way for people to do ranked with a wider audience of people for a team? Since the current premade team can have 10 people at once, could that be a possibility for the future?
Gylfason: Clubs are kind of a bigger construct than ranked teams. I think in the future there will be exciting competitive experiences for clubs to participate in. Things like intra-club tournaments or scrims, for example, or even some kind of competition between clubs. Because clubs are expected to be larger in size, we expect them in the future to be able to house, or sponsor, multiple teams that participate in those types of competitive experiences.
Ragachak: Have you given thought to allowing players to "run" more than one club? EG: I have one for my stream, but I was going to run my company's club too, but that's not a possibility.
Gylfason: While you're able to join and belong to more than one club, we want to ensure that players are really invested in their clubs in a meaningful way, especially the club owners. That level of investment may prove difficult for someone leading multiple clubs.
Ragachak: What about club ranks, kind of like a guild?
Gylfason: Right now there are three ranks in a club: owner, officer and member. Officers can help owners run, moderate and manage members for their clubs, and can also be the owner of their own, separate club.
The team is looking at the possibility of introducing a progression system into the clubs feature, but as it stands the exact design is to be determined. We'd like to make sure club members get rewarded for playing and doing things together, regardless of the actual activity.
Ragachak: I also have some thoughts on the crafting system. First off, I love it. I really do. But it seems a bit rough to not get anything unless you get an S or better. It's not impossible to get an S, sure, but have you guys discussed making it an A or better? What was the reason behind keeping it at S Rank?
Moore: First, it doesn't have to be a pure S, an S- counts! Ok, maybe not the answer you're hoping for. The easiest trick here is to party up with some others – if anyone in your premade gets S, then you're good.
The reason behind requiring an S grade is that it's legitimately difficult to achieve. An S grade requires you to perform really well using that specific champion and position combo, and we're evaluating you against everyone else who's played that combo in your region. It's not easy, but now it's even more rewarding.
Ragachak: One of the big hurdles that I'm seeing right now is for players who have all the champs [like myself]. So now I have 7 to 8k of the Blue Essence and nothing to do with it, since I'll always have enough IP to buy a Champ outright, and crafting does not guarantee you'll get the new one. Any plans to make a conversion system for essence?
Moore: This is something we're looking to solve. We have a few ideas and I expect that we'll start with one, and then potentially loop back around with some more options later. Right now we're hammering on a design that will unlock prestige levels for Champion Mastery for the champions you already have at level 5.
Ragachak: A very important question: I've seen legacy skins in the crafting system like Viridian Kayle, and Curling Veigar. That's awesome because I'm missing a few legacy skins. How about unavailable skins? PAX Skins, King Bow.. Rammus, etc? Are those potentially available?
Moore: Legacy skins are available in chests. Limited skins aren't because they're typically tied to a particular event and moment in time.
Ragachak: Hextech Annie is now out, requiring a special, rare component, which I think is kind of neat. Is that going to be a trend for "Hextech" or special crafting skins?
Moore: We're honestly not sure what the trends will be. We'll be talking to and consulting with players before we decide on more exclusive items in the crafting system.
Ragachak: Lastly, is there any difference in the contents of a chest earned in battle, and one that you pay for?
Moore: Not at the moment, but we're looking into cool opportunities to create different types of chests.
Ragachak: Thanks so much for your time!
Next Article
Kingdom War, Tempest Wings, Perfection System and The Soul of Ancient Hero will be updated in CO 3.0 one after another.
by MissyS
Forced is a new upcoming co-op game that can be played alone or together with 3 other friends. This tactical arcade action game offers somethi...
by DizzyPW