League of Angels III's Summer Festival is Now Live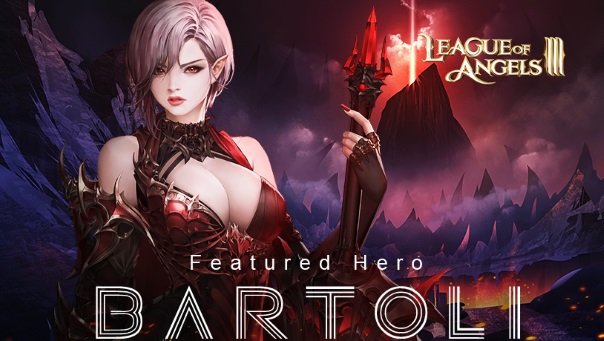 It's time to celebrate the Summer Solstice in League of Angels III, with the Summer Festival. New content is coming with this update that lasts until the end of September. Every city has a beautiful summer design to it for this time period, and then there's the new Guild War Event. If that weren't enough, there's a new hero, and plenty for new and old players to uncover. Originating in the art city of Exuberin, the Summer Festival is a tribute to the dawn traveler Helisur who brings light and hope to the world during the summer. A legendary new hero, Bartoli is available alongside a powerful mount. Bartoli is a senior mercenary from the secret Veil organization. She's an offensive hero that inflicts mass debuffs to weak enemies while still inflicting serious damage. Bartoli will be available as a featured hero for all players until September 10th and can be summoned in Recruit after September 11th. he Summer Unicorn will also be available to players through the Wheel of Fortune from the 14th to 16th September for players who want to try their luck, or via logging on and completing tasks until the 18th September.
A new game mode has also made its way to League of Angels III where players will be able to enter the Guild Skill Hall and engage in Guild War, a fierce competition where guilds can gather their members and battle against each other in weekly events. Guild members will have to work together and adapt their strategy in attacker vs. defender battles to hopefully be crowned the champion and win awesome rewards, including titles and mounts. To vanquish their foes, players can also use the new Equipment Bond feature to bond their legendary equipment to their heroes to gain special bonus stats from September 18th. All these changes can be followed via the in-game news panel where new features and updates will be posted.
Next Article
Rena's new class allows her some fatal moves and traps, a PvP game-changing skill for Elsword players.
by MissyS
Torchlight isn't dead, and the hoped for Torchlight MMO is being developed by many of the minds that originally created it.
by MissyS
Popular anime "Sword Art Online" is bringing a wealth of new content to Mabinogi, the world's most expressive MMORPG, as part of the gam...
by Mikedot