Last Chaos introduces Laca Ball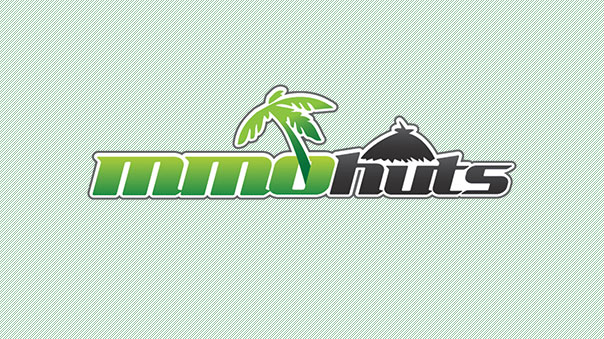 Last Chaos has launched a new update, adding a new pet and token system, as well as expanding two game features.
The Lizard Lingko makes its feature as a new evolvable pet, which can be used at its maximum evolution as an attack pet. A new Laca Ball System lets players use tokens to try to win rare items in-game. The Akan Temple is finding new modes that offer new challenges, including not only new monsters but new and more powerful gear, while the Castle Siege has been improved for guilds to enjoy weekly.
Last Chaos is published by Aeria Games, which also publishes Shaiya, Dream of Mirror Online, Dynasty Warriors Online, and Kingdom Heroes, among others.
Last Chaos Gameplay Screenshot
Source:
Last Chaos Content Update Introduces New Pet and Features

Prepare for the new Laca Ball System and Lizard Lingko!

SANTA CLARA, Calif. – March 23, 2011 – Aeria Games, a leading global publisher of free-to-play online games, is set to release new content for its premiere title, Last Chaos, which includes a new gameplay system and combat pet.

Players now have the chance to obtain the mighty Lizard Lingko, a mysterious amphibian who at a certain level will evolve into a Battle Lingko. When the lizard is fully evolved, players have the ability to use the Lizard Lingko as an attacking companion.

Also included on this content update:
·        Expansion of Akan Temple: Last Chaos will be introducing new modes to Akan Temple with new monsters, npc's and gear!
·        Laca Ball System: Players have the chance to use tokens to win rare and valuable items in-game.
·        Reformed Castle Siege: A new and improved Castle Siege that guilds can participate in on a weekly basis.

For more information on Last Chaos, please visit http://lastchaos.aeriagames.com.
Next Article
There are some folks that say "Jenos is underwhelming". These people are wrong and do not know what they're talking about.
by Ragachak
KOG Games, a leading developer and publisher of popular free-to-play action MMORPGs, today announces the ability for players to advance Add, t...
by Mikedot
A heartfelt write-up from Producer Carrie Guoskos demonstrates the amount of effort and dedication the team has put into this game over the ye...
by DizzyPW