Knight Age Sounds The GM Hunting Trumpet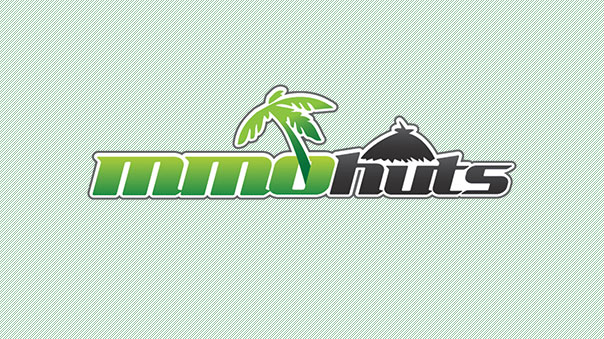 Joymax is holding a special GM hunt in Knight Age.
The special eent will run until October 2, and takes place every Thursday and Saturday. Twice on those days, GMs will hide in the world and players must hunt them down. The first four who discover the GMs will play a game of chance to win prizes that will include a rare mount and Pupa pets. Other launch events are still going on.
Knight Age recently held an interview with the head developer, which you can read here. Joymax also publishes Silkroad Online and Digimon Masters Online.
Knight Age Gameplay Screenshot
Source:
KNIGHT AGE BEGINS HUNTING A NEW PREY: GMs!

Players Mount Up To Stalk Game Masters

September 14, 2012— Joymax, leading online game developer and publisher widely known for Silkroad Online and Digimon Masters, today lets slip the dogs of war and begins the hunt in their free-to-play 3D fantasy MMORPG with unique riding-action, Knight Age. Since the wildly successful open beta test and official launch last week, Joymax has launched several in-game and Facebook events to welcome new players. Knight Age is open to all, and players can join now through the official website at http://bit.ly/GKAPortalPR_0914.

The hunt is on! Every Thursday and Saturday, GMs will be hiding in the world twice per day. It's up to the players to seek out their prey within the Knight Age world – and these wily GMs could be anywhere. Are they hiding in the trees, lurking in the bushes, or even strolling boldly through a field of mobs? The first four players to discover the GM will be thrown into a game of chance: the highest roller will win coveted prizes, including rare mount and Pupa pets. This combination of hunting and gambling is sure to excite players, so mount up and prepare for the greatest hunt in the realm. This event will last until October 2nd!

Knight Age's developer also recently answered some important questions about the state of the game, including lessons learned during closed beta. Players can read the full interview via the Knight Age's Facebook at http://bit.ly/GKAFB_0914. The Facebook is also chock full of news, tips, and screen shots along with daily interaction with GMs and players.

Knight Age has had no shortage of contests and events throughout closed and open beta. With two laptops already sent off to excited winners and hundreds more receiving prizes varying from cash shop items and currency to gaming equipment. Joymax is upping the ante by running a second contest with two additional laptops, as well as gaming gear including keyboards, mice, and headsets.
Next Article
On Cormyr's western and northern borders lie the majestic Stormhorn mountains, a brand new wilderness area coming to Dungeons & Dragons ...
by MissyS
Independent developer Wyrmbyte announces that their new MOBA, Dragons and Titans, has received several important updates, including the new Ic...
by MissyS
MMOHut takes a first look at Sony's upcoming F2P MMOFPS PlanetSide 2.
by Guest