Knight Age Sings Details Of Excalibur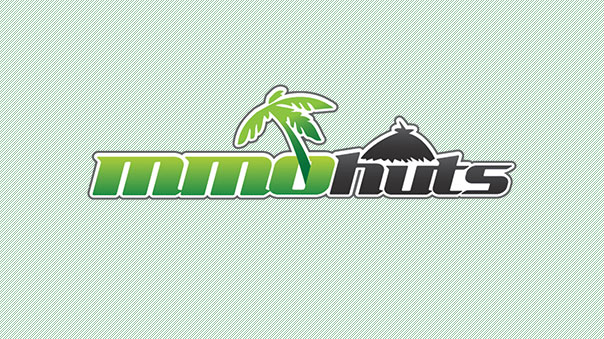 Joymax, game developer and publisher known for Silkroad Online and Digimon Masters Online,  revealed a detailed guide of the battle, power, and glory behind the legendary "Excalibur" in the recently released MMORPG, Knight Age.
"Excalibur" — the legendary sword filled with mystical power — is a well known fable and beloved story, and within Knight Age it exists to bring both power and glory to the most deserving knight. But players shouldn't expect this legendary weapon to sit idly for passerby's to test its worthiness; in Knight Age, to wield the legendary Excalibur players must fight for it!
Excalibur represents three key components in Knight Age: the battle for the weapon, the power it imbues to its wielder, and ultimately its glory. The battle for Excalibur is a PVP battle against 100 knights that begins once per day when the elusive sword appears in the middle of a mysterious lake. All participating players, regardless of their level, will be transported to a special battlefield in which the goal is to run to the center of the lake and successfully pull out the Excalibur sword. However, this task is neither easy nor possible on its first try. A mixture of talent and choice will help as players continue attempting to free Excalibur. Additionally, the player must also defend it from other on-coming players. Whether by luck or skill, the end reward for pulling free the legendary Excalibur will be worth the battle scars!
The one to hold Excalibur is given with a special buff known as "Blessed by the Sword." This buff will allow the wielder to land a critical hit for every swing the wielder makes and also naturally heals the wielders' health and mana points even during battle! This power is envied by many and can prove too much to handle by a single knight; thus it will return to its place in the center of the lake for the next day. Not all is lost when the sword leaves the master's side, because the knight will be bestowed with glory through a title for once possessing the legendary weapon.
Though many titles exist within Knight Age for everything, from leveling up to making friends, only those who have brandished the Excalibur are given the honor to hold the title "Blessed by the Sword"! Titles are not simply names but they also hold power within. Owning the rare title "Blessed by the Sword" earns players special buffs to their stats which are permanent to their character, not to mention pretty awesome to show off your achievement to others!
Next Article
Oasis Games revealed they have the first officially licensed One-Punch Man game coming to the West, on iOS and Android.
by Ragachak
Nexon Europe has the pleasure to announce today the 7th anniversary celebrations of MapleStory, the enormously popular fantasy MMO that has th...
by Mikedot
Master of Orion is a turn-based 4X Strategy game that takes place in a space setting.
by ApocaRUFF