C9 Officially Launches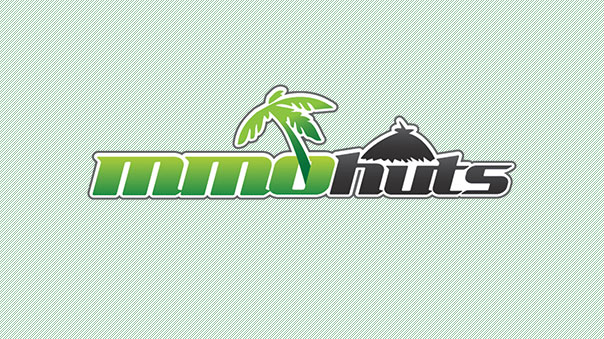 Webzen has officially launched C9 (Continent of the Ninth Seal) today.
C9 has transitioned to official service with a new update that introduces Hell Mode, a dungeon difficulty that offers advanced rare items for players who can master it. The update also opens the item shop with costumes and other character customization options.
The game will also be launching the fourth advancement hunter class, Shadow, on July 17, and the revised version of Berserker will release on July 31.
Webzen is also introducing the Webzen Hub, powered by Overwolf, to allow players to access various features during their gameplay, including video and screenshot capture, instant messaging service, TeamSpeak, an in-game browser, and more.
Continent of the Ninth Seal Gameplay Screenshot
Source:
[WEBZEN] C9 Official Launch Starts Today

WEBZEN Inc. (WWW.WEBZEN.COM), the Next Generation of Free-to-Play Online Games, will launch C9 (Continent of the Ninth Seal) official service today, following the successful OBT that started on June 30th (GST).

On July 11th, C9 will continue from the OBT to official service with new contents including 'Hell Mode', a new dungeon difficulty where players can earn advanced rare items. Also, the item shop will open, offering new character costumes and various funny items that can be used to customize character appearances.

With continuous updates, the fourth advancement hunter class, "Shadow" with the fastest overall speed, will be updated on July 17th. Later on, the revised version of one of the highly anticipated class, "Berserker" is planned to be released on July 31st.

Also, the excitement of the C9 PvP tournament during E3 will be carried onto Gamescom 2012 in Germany. Here the Europe region finalist will be determined on August 18th. Later in November, the finalists from around the world including the Americas, Europe, and Asia will meet at the "2012 C9 World Championship Tournament" held during G-Star 2012.

Jihun Lee, Head of Global Publishing, said, "Through many tests and feedback from players we have put our effort to make C9 a more player-oriented game for official launch." He also said, "We are currently bringing the action of C9 to various tournaments, where we hope many players will participate and have interest in."

More information about the Action RPG 'C9' can be found at the main website (c9.webzen.com), and official Facebook community (www.facebook.com/C9Webzen).
Next Article
Possibly the most fast-paced and ultra-competitive FPS to come out in years, Lawbreakers defies both expectations and gravity.
by Ragachak
Star Conflict Introduces Dreadnoughts Update - New Locations, Maps, Alien Types and more
by Mikedot
SEGA announces The Western Front Armies, a new, in-expensive standalone multiplayer that adds a new way for players to join Company of Heroes ...
by MissyS