Kingdom H earts Union x[Cross] Celebrates Third Anniversary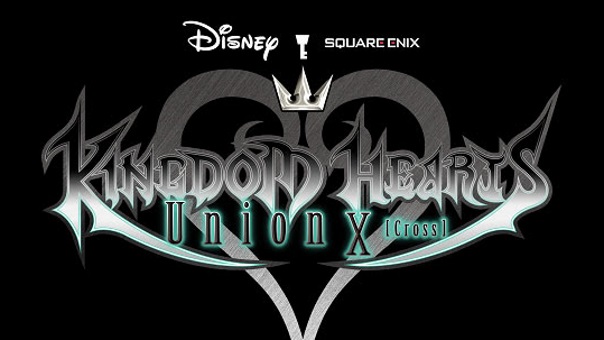 Keyblade wielders around the world can rejoice, as Kingdom Hearts Union x[Cross] begins its Third Anniversary celebration. Celebrations from the launch of Kingdom Hearts III will continue through April and May, and the Third Anniversary event will also go on. The Dark-Winged Warrior Event will run until April 13th, where players can challenge the Dark-Winged Warrior to obtain the "One-Winged" title. There's also an Avatar Coin and Draw Ticket campaign, where, until April 30th, players can convert Avatar Coins to Draw Tickets to pull from a special banner for Medals. There will also be the One Million Jewels Campaign – until May 6th, players can pull once daily from a free banner for a chance at the KHIII Moogle Medal. With KH III Moogle Medals, players have a chance to win Jewel prizes and a chance at the grand prize of one million Jewels. All players who have at least one KH III Moogle Medal will receive 1000 Jewels as a consolation prize at the conclusion of the campaign.
Additional Anniversary Events Include:
Anniversary Present – All Keyblade wielders will receive 10,000 Jewels by simply logging in now until May 31.
Free Draw Tickets – From now until April 30, players will receive Draw Tickets based on their character level. Draw Tickets can be used to pull from a limited time banner to receive a wide variety of powerful Medals.
Event Medals – Now through April 30, players can earn event coins to exchange for Sora & Chip & Dale Medals, boosters and other rewards.
Spirit Training Campaign – Using the new Spirit Training feature, Keyblade wielders that train their Spirit 30 times now until April 30 will receive special rewards, including exclusive Spirit Parts.
Returning Popular Avatar Boards – Players can customize their character's outfit with the highly sought after Terra and Aqua Avatar Boards, which return for purchase starting tomorrow until April 13. Additionally, the Cloud Avatar Boards will return for a limited time from April 16 until April 22.
Perfect World Entertainment has revealed details about World's End, a new update for Blacklight: Retribution coming with this week's...
by MissyS
The game is eye candy. Even since my open beta preview write-up where I was already dazzled, the visuals have improved tenfold.
by ApocaRUFF
Ryzom was originally released in 2004, and is a 3D MMORPG running on Windows, Apple, and Linux, and is available on Steam.
by Ragachak