King of Kings 3 coming to North America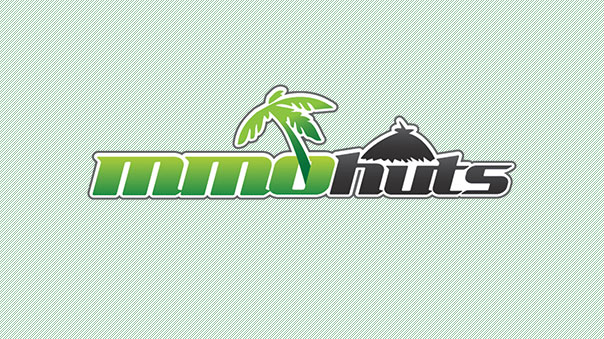 King of Kings 3, part of a successful Taiwanese MMORPG series, will be coming to the west through gamigo.
The game will feature seven fantasy realms based on medieval powers, and the localization process is aiming to reduce grinding. The game will be heavily focused on PvP and guild gameplay, including a "multi-tiered" guild system and PvP battles that can host 10,000 players.
Closed beta is expected to begin in Q2 2010, but signups are available now at http://kok3.gamigo.com.
The Original Press Release:
King of Kings 3 conquers North America

Hamburg, 8th March 2010 – Epic battles, sprawling cities, and warring kingdoms locked in a never-ending struggle for power. King of Kings 3, the newest instalment of the popular Taiwanese MMORPG series, is considered one of the best releases of 2009 and captivates millions of players in Asia. In addition to holding the European publishing rights, gamigo is proud to announce that it now holds the North American license for the game.

"As a globally-focused publisher, our aim is to be able to offer our games in all key markets," says Patrick Streppel, member of gamigo's executive board. "King of Kings 3 is one of the highlights of our portfolio. The emphasis of the game is on PvP battle and the extensive guild features, such as the building of guild towns and guild warfare, are unparalleled in the realm of free-to-play gaming."

The game's developing studio, Lager, and gamigo have been working hard the past year to localise the game for Western markets. The plot of the game has been completely rewritten and the seven fantasy realms are based on medieval powers, giving players from Europe and North America the opportunity to go into battle for their nation. A complete re-balancing reduces grinding and now allows players to reach the highlights of the game, PvP and guild gameplay, more quickly.
Thanks to the game's complex and multilayered guild system, guilds band together first to form legions, next kingdoms, and finally alliances to wage war against enemy kingdoms and territories. Up to 10,000 players compete simultaneously in truly epic RvR battles to determine the fate of the guild towns and realms. Only the bravest warrior will come out on top and become the ruler of the entire realm, the fabled King of Kings.

King of Kings 3 is expected to go into Closed Beta testing in the second quarter of 2010. To participate in Closed Beta testing, visit the game's official website: http://kok3.gamigo.com
Jagex has just announced a new update for Runescape that gives players the power to control the future direction of their MMO experience with ...
by Mikedot
Star Trek Online will expand its story even further on October 25 with the launch of the Agents of Yesterday - Artifacts update.
by MissyS
Bandai Namco announces the retail release of Enemy Front for PC, Xbox, and PlayStation.
by MissyS