King of Kings 3 announces Dragon God Resurrection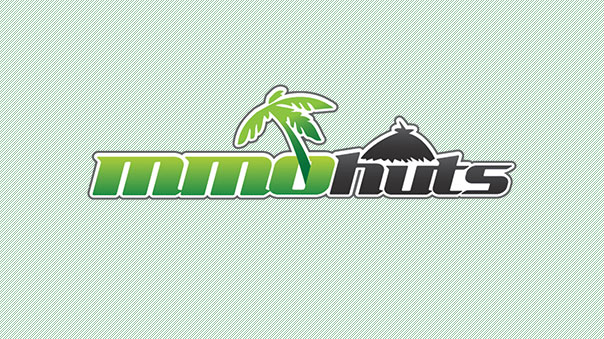 King of Kings 3 has announced it will launch its next expansion, Dragon God Resurrection, this month.
The update will raise the level cap to 140, and add the second level of classes (bringing total classes up to 27). 22 new areas will be introduced, and players will be able to transform into, raise, and tame dragons. As always, new equipment will be introduced – including an expansion of the crafting system – and seven boss monsters will be scattered across the world offering their conquerors the chance at a powerful weapon.
King of Kings is published by gamigo, which also publishes Loong, Golfstar, and Cultures Online.
King of Kings 3 Gameplay Screenshot
Source:
Here be dragons! The first expansion for King of Kings 3 is coming

Hamburg, April 6, 2011 – Players of gamigo's fantasy MMORPG King of Kings 3 have something special to look forward to in April, when the game's first expansion will be released. "Dragon God Resurrection" will open the gates to the dragon world, unleashing a slew of new dangers, quests and dungeons as well as introducing new items and an additional specialization for all classes. As if that weren't enough, these dragons are not just there to be fought against, they can also be tamed.

Here are the most important new features and content in "Dragon God Resurrection" at a glance:

.Character level cap raised to Level 140

.New classes: The second level of specialization will be unlocked, increasing the number of classes to 27.

.22 new areas

.Dragon transformation: In order to receive special powers, players will need to complete an individual quest series and craft a dragon crystal.

.Raising and taming dragons: Players can tame dragons so that they can be used as mounts. Dragon Knights can even raise their own dragons, nurturing a baby dragon into a fully-grown flying menace.

.Expanded crafting for equipment up to Level 140

.Soul of Original Sin: Seven Sinful Souls (boss monsters) inhabit the world. Those who manage to kill them will receive a powerful artifact, which can be used to create a valuable weapon.

Additional information can be found on the official website, where free accounts to play King of Kings 3 can also be created. [Link:
http://kingofkings3.gamigo.com]
Next Article
Eforb announces that the Lifetime Premium Package offer for their MMORPG The Skies ends on the 16th of May.
by Mikedot
JumpStart today announced a new expansion for their kid friendly How to Train Your Dragon themed MMORPG, School of Dragons.
by DizzyPW
Sphere III is a Russian MMO that recently left the Open Beta Phase and entered live play.
by Ragachak