Kabam and Marvel Launches "Marvel Contest of Champions"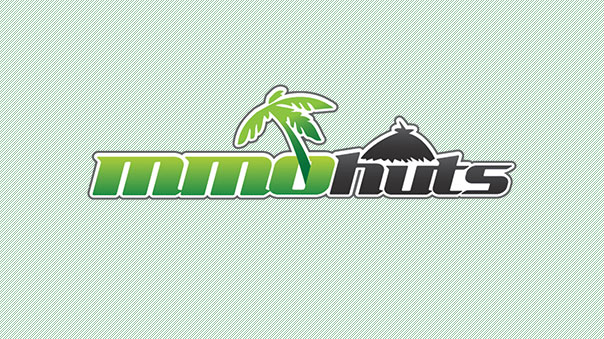 Kabam, a world leader in free-to-play games for traditional players, has partnered with Marvel Entertainment to bring the expansive Marvel Universe to mobile gamers worldwide with Marvel Contest of Champions, now available for iPhone, iPad, iPod touch and Android devices. Marvel Contest of Champions players will build and manage a team of heroes and villains from across the Marvel Universe, their team gaining bonuses based on character affiliations taken straight from Marvel Comics.
"Marvel Contest of Champions stays true to classic Marvel storytelling with big threats, heroic moments, and shocking revelations wrapped into a game that is not only easy to pick-up and play, but is also fun," said Cuz Parry, Kabam's Creative Director for Marvel Contest of Champions. "The development team is a huge fan of Marvel, and we're proud to deliver an epic game that we know fans will be psyched to play."
Marvel Contest of Champions, developed by Kabam's Vancouver Studio and penned by Marvel Comics writer Sam Humphries (The Legendary Star-Lord), is a high-action, high-fidelity Super Hero combat game for mobile devices. In the game, players assume the role of Earth's representative in a cosmic battle of epic proportions, organized by The Collector against super villains such as Kang the Conqueror and Thanos, and the ultimate brawl for untold power.
"It was awesome working with Kabam to develop a unique storyline for a video game that stays true to the Marvel Universe," said Sam Humphries, Marvel Comics writer and author of the Marvel Contest of Champions mobile game. "Watching the heroes and villains come to life as playable characters on my phone is beyond epic."
"We could not be more excited about Marvel Contest of Champions," stated Jay Ong, VP of Games, Marvel Entertainment. "The team at Kabam has done an amazing job of translating the heroic combat and dynamic visuals that Marvel fans know and love into an action-packed gameplay experience for mobile devices."
Next Article
Aeria Games is excited to announce a new update to its wildly popular anime MMORPG Aura Kingdom. The world of Azuria remains largely undiscove...
by Mikedot
WEBZEN, a global developer and publisher of free-to-play games, is delighted to announce that the martial arts MMORPG, Age of Wulin will relea...
by Mikedot
R2Games has announced that Crystal Saga II, its sequel to its hit 2011 MMORPG, is entering Open Alpha on August 5, 10am EST.
by MissyS