Dizzel Fully Launches Today on OGPlanet and Steam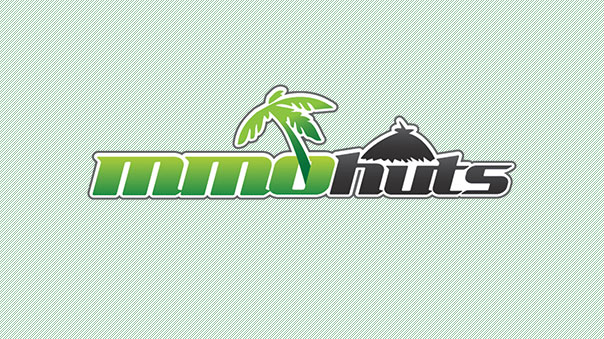 OGPlanet is excited to announce that Dizzel's Early Access has concluded and the full release version of the game will be available today on both Steam and OGPlanet.com. Shooter fans that have not yet had the opportunity to play Dizzel can download the game client for free.
All New Content!
Dizzel's Full Release launch will be accompanied with a variety of new in-game content for both new and existing players to enjoy. A barrage of new items will be unleashed to its players including 17 new weapon skins, 5 new weapons and 3 new characters including the new female character, Vedette, who is as sexy as she is deadly. In addition, Dizzel's game mechanics have been greatly improved as well, providing players with faster movement speed, better camera angles when in cover, team swap in demolition mode and various other improvements. Some other major additions include:
New Maps
Mercenaries of Dizzel will be able to explore, bunker down and wreak havoc on their enemies in 5 new exciting, post-apocalyptic maps from all around the world. With high quality level design, each map offers players a different experience. Whether you are a lone wolf looking to unleash chaos or are the one leading your team with tactical flanking maneuvers while yelling "Suppressing Fire!", Dizzel has the map for you.
Daily Mission System
Dizzel keeps its players engaged with its all new Daily Mission System. Loaded with unique missions such as Execute 10 Enemies or Explode 5 Heads with a Shotgun, players now have 100s of new and fun ways to earn Dizzel Points (Dizzel's free in-game currency) in order to purchase various weapons, armor and gear.
Clan VS Clan
Players can now enter into Clan VS Clan warfare and team up with their friends to bring their clan to the top of the charts. Competition will never be the same as clan battles in Dizzel is kicked off and the true bragging rights and smack talking begins in this team-based, action shooter.
Launch Events!
To thank players for all their support through Dizzel's early access and to celebrate this momentous occasion with new players, Dizzel's full launch will be exploding with tons of exciting and fun events for players to enjoy. Some of the events on launch day and beyond include various gameplay events such as playtime and most kills, as well as, social media giveaways and top screenshot contests. Furthermore, players will have the opportunity to win some awesome gamer prizes, such as a new video card, gaming headset, keyboard and more!
Exclusive Starter Code 'DZLAUNCH14'
To top up the celebration, users can enter 'DZLAUNCH14' on the keycode redemption page. This exclusive package contains all the basic gears players will need to get themselves started and entering the battlefield.
OGP users can enter their keycode at – http://www.ogplanet.com/keygiveaway/dizzel.og
Steam users can enter their keycode by visiting the item shop and clicking the [Reload Astros] button. A window will pop-up where they can enter their code for redemption.
Once redeemed, items will be delivered to user's Storage Box within a 24-hour period.
For more info, visit http://www.PlayDizzel.com
Next Article
Toylogic Inc. has announced that the Xbox 360/Xbox One battle game Happy Wars will release for Windows 10 on December 15, 2016.
by MissyS