Joymax Announces Knight Age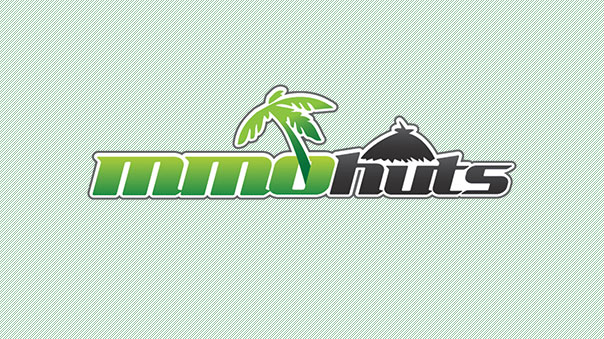 Joymax, publisher of Silkroad Online and Digimon Masters Online, has announced a new title: Knight Age.
Knight Age is a fantasy MMORPG in which players ride and battle on mounts, with each steed offering different power ups. The game also features a pet system known as "Pupa," where players can collect different Pupa, raise them, and even combine them to new and powerful pets. Knight Age will also feature PvP including 50 v 50, 1 v 100, and Guild Siege Battles.
Knight Age will open its first closed beta between July 10 and July 17.
Knight Age Intro
Source:
Mount Your Warhorses In A Never-Before-Seen Riding-Action Battle

50 vs. 50 Colossal Battle Commences Once Knights Are Recruited, Starting July 10th

JULY 03, 2012— Joymax, leading online game developer and publisher widely known for Silkroad Online and Digimon Masters, announced today their newest and most ambitious MMORPG title, Knight Age. Knight Age is considered Joymax's next online game sensation following the success of Silkroad Online. Knight Age, launching globally, will open its very first English closed beta testing to all players between July 10th and July 17th. Players can register through the Joymax Portal site at http://www.joymax.com/knightage/ for their first chance to play Knight Age!

Knight Age, a 3D fantasy MMORPG, will take players through a vast world of Knights battling against a malicious God. Featuring a unique riding-action where — unlike other MMORPGs-Knights can perform elaborate attack skills on mobile mounts. Knight Age provides a one-of-a-kind combat system that is carried out on mounts with each ride providing different types of power-ups!

Another impressive feature of Knight Age is the pet system known as 'Pupa'. Players are able to journey with a variety of pets that will fight alongside the Knight. With over 20 different 'Pupa's to collect, players can raise them and also combine their features to create a whole new and more powerful pet. It is up to the player to create the ultimate 'Pupa'!

The game is set to feature a colossal PVP system where PVP battles can range from up to 50 vs. 50 and even 1 vs. 100 for the ultimate battle for Excalibur! Knight Age will also feature Guild Siege Battles where players will fight against other guilds, to siege or defend, over the castle and become the castle ruler! Ruling the castle comes with great benefits such as an exclusive chance to acquire high-end rare items and automatically earn in-game money.

"Following the wildly successful launch of Digimon Masters, now is the perfect time for Joymax to focus on bringing yet another crown jewel to our growing library of quality titles that appeal to gamers of all ages and nationalities," said Nam-Chul Kim, CEO of Joymax. "We are excited to garner feedback from this upcoming closed beta testing period."

Knight Age's compact action packed closed beta test will begin on the 10th of July, and last for a week, until July 17th. The closed beta test will be open to all users via the Joymax portal. Players looking for all the latest news, including contests and screen shots, can check out Knight Age's Facebook at http://www.facebook.com/officialknightage, or Twitter at @OfficialKnightAge.
Next Article
Adventurers rejoice, your epic journey is about to begin! The definitive massively multiplayer online (MMO) experience is finally coming. Aeri...
by Mikedot
Stardock announced today its agreement with BonusXP to publish an upcoming strategy game developed by the Allen, Texas-based studio. BonusXP, ...
by Mikedot