Interstellar Marines: Co-op Mode Coming Soon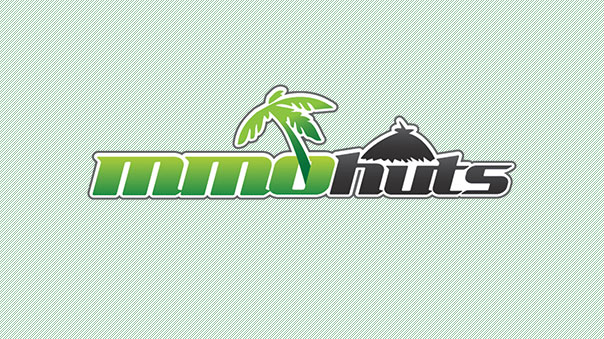 Copenhagen-based indie developer Zero Point Software's ambitious shooter, Interstellar Marines, is set to introduce the first iteration of co-op gameplay in its next big update, aptly codenamed "Project Co-Op" and scheduled for September 18 on Steam Early Access. The game – which has generated more than $1.5 million in revenue for the team and has sold more than 100k copies in total since launching last year – was built with top-notch co-op play in mind; this update brings the game closer to the full experience the team hoped to deliver when it set off to create Interstellar Marines more than a decade ago.
Watch a brand new teaser trailer to give you a taste of what to expect.

Media and attendees of PAX Prime will have an opportunity to get a sneak peek at the new content. It will be available at Alienware's booth, 1246, with community manager Carsten "Bozar" Boserup making the trip to show off co-op gameplay in Interstellar Marines.
As an Early Access game Interstellar Marines is currently in heavy development. "Co-op is one of the central pillars of the game, and is a big part in providing players with an outstanding tactical experience in as realistic a manner as possible," said Kim Haar Jørgensen, creative director on Interstellar Marines. "The co-op demo we will be showing at Alienware's booth is an early slice of what we are working on. This is the first chance we have to present this early version of co-op to our players and we are eager to hear their feedback. After the release of Project Co-op in September we will continue to enhance and refine the co-op experience until it reaches the lofty heights we are aiming for."
For more info, visit http://www.interstellarmarines.com/

Kalypso Media and Games Farm today announced Vikings - Wolves of Midgard, a new action RPG with a Norse theme.
by MissyS
Introducing Lee-Long, the new playable class to pay tribute to the greatest martial artist and the legendary Kung-Fu superstar of all time, Br...
by Mikedot
Created by former Black Rock Studios and NCsoft developers, Radial-G is the debut title from newly-founded, Brighton-based games company Tamme...
by Mikedot