Infinite Crisis Founders Program Announced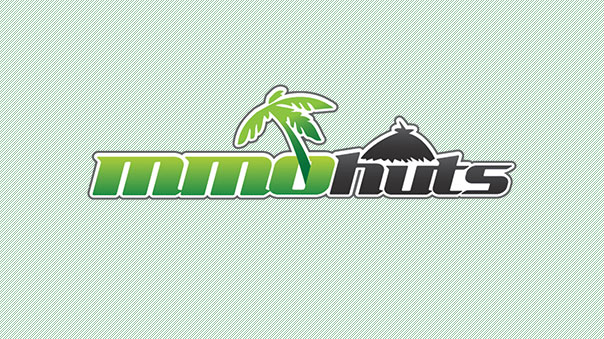 Warner Bros. Interactive Entertainment and DC Entertainment today announced the launch of the Founders Program for Infinite Crisis, a new game in development by Turbine, the award winning studio behind free-to-play online games including The Lord of the Rings Online™. This new free-to-play MOBA is scheduled for release later in 2013 for the PC.
The Infinite Crisis Founders Program lets players choose from three limited-edition packages which include access to their favorite Champions and other benefits, including early access to the all-new Coast City map, exclusive Costumes and Crisis Coins, the in-game currency that allows players to customize their gameplay experience. All Founders Program purchasers will receive immediate access to the Closed Beta that can be shared.
"Infinite Crisis brings the DC Multiverse to life like never before through explosively destructive arena combat featuring an ever-expanding roster of DC heroes and villains," said Jeffrey Steefel, Executive Producer. "Continuing a long-standing tradition at Turbine, we're offering unique pricing and benefits to early adopters for a limited time."
Starting today, the following Infinite Crisis Founders packages are available for purchase for a limited time at http://www.infinitecrisis.com/founders:
Basic — $19.99
· Immediate access to the Closed Beta including both Gotham Heights and Coast City Maps
· One buddy key for a friend, granting access to both Closed Beta Maps
· Three Champions (Batman, Wonder Woman, Green Lantern)
· Exclusive Founders Protector Icon (Founders only)
· 800 Crisis Coins ($10 value)
Standard — $49.99
· Immediate access to the Closed Beta including both Gotham Heights and Coast City Maps
· Two buddy keys for a friend, granting access to both Closed Beta Maps
· Six Champions (Batman, Wonder Woman, Green Lantern, The Flash, Gaslight Batman, Poison Ivy)
· Exclusive "Renaissance" Gaslight Batman Costume (Founders only)
· Exclusive Founders Protector Icon (Founders only)
· 3200 Crisis Coins ($35 value)
Elite — $99.99
· Guaranteed Early Access to the Next Map Release, Gotham Divided
· Immediate access to the Closed Beta including both Gotham Heights and Coast City Maps
· Four buddy keys for a friend, granting access to both Closed Beta Maps
· 12 Champions (Batman, Wonder Woman, Green Lantern, The Flash, Gaslight Batman, Poison Ivy, Gaslight Catwoman, Gaslight Joker, Cyborg, Nightmare Batman, Shazam, Zatanna)
· Exclusive "Renaissance" Gaslight Batman Costume (Founders only)
· Exclusive "Arkham City" Batman Costume (Founders only)
· Exclusive Founders Protector Icon (Founders only)
· 8600 Crisis Coins ($80 value)
Next Article
The free-to-play MOBA SMITE, the mythology-themed third-person action game, has officially launched on Xbox One.
by MissyS
Game Insight announces the release of Cloud Raiders onto Windows Phone.
by MissyS