ijji Announces Facebook Connect Integration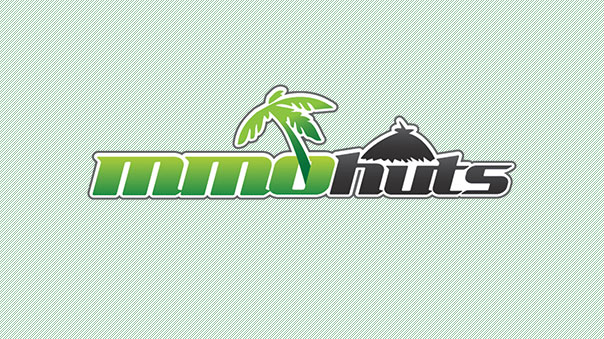 ijji officially announced that it will now begin supporting Facebook connect to allow gamers to access the ijji portal by using their facebook accounts. Players can also more easily connect with each other while playing ijji's games through Facebook connect as well. The main benefit of Facebook connect is that people can access ijji easier, simply by logging in with Facebook. To kick things off ijji announced that they will be rewarding users with in-game prizes for using Facebook connect for the first time. For example, people who log in to ijji between now and June 25,2010 will earn free items in Soldier Front, Lunia and Alliance of Valiant Arms. Players also have a shot at winning free GCoins by posting their achievements on their facebook pages.
Alliance of Valiant Arms Gameplay Screenshot
From The Original Release:
IRVINE, CALIF. – June 7, 2010 – ijji.com launched its brand new Facebook Connect integration platform – allowing ijji gamers and Facebook users to connect, socialize and share in-game achievements. The Facebook Connect option is now available for both the 10 million-strong hardcore gaming portal's current and future members to utilize.

Now the ijji.com community can connect with friends and gaming rivals alike, across multiple platforms, keeping gamers' Facebook friends in the loop and up-to-date on which enemy they are annihilating and what achievements they just earned. ijji.com members can now login using their Facebook accounts, making signing into the games easier than ever, and allowing gamers to send invitations, see which Facebook friends are also ijji gamers and keep track of user's rewards, achievements and character status.

"Times are changing, and our community is too – avidly using social media technologies to help bring their gaming experience to another level," said Calvin Yang, vice president of marketing, NHN USA, which hosts ijji.com. "We are growing with them. As we have always promised our players, ijji.com will continue to evolve with the industry whether it is gaming or social media – our community deserves only the best."

ijji.com users who sign up and use Facebook Connect between now and June 25, 2010 will earn fantastic in-game prizes from some of the hottest titles in ijji.com's portfolio of hardcore games. Just for using Facebook Connect for the first time, users will receive three in-game items – one each for Soldier Front, Lunia and Alliance of Valiant Arms (A.V.A). Players who allow Facebook Connect to publish to their Facebook page will earn even more in- game items for the first and fifth achievement or Facebook feed post that they earn. Players who get the most achievements in each game – Soldier Front, Lunia and A.V.A – and allow Facebook Connect to post to their Facebook feed will earn G Coin, redeemable for in-game items across all games on ijji.com. The top two achievers for each game will receive 500 G Coin, the next 3 top achievers will earn 350 G Coin and the next 5 top achievers will earn 100 G Coin. For more information on ijji.com and its many titles, please visit http://www.ijji.com/ or for more information

on ijji's Facebook Connect, please visit http://event.ijji.com/facebook/openingEvent.nhn.

About ijji.com
ijji.com (www.ijji.com) is the leading portal for hardcore online gaming. Owned and operated by Irvine, Calif.-based NHN USA, Inc., ijji.com launched in 2006 and now boasts more than 10 million unique registered gamers. The portal hosts a diverse suite of hardcore, fast action free-to-play online games, each with an optional micro-transaction model. ijji.com's extensive portfolio includes the renowned online games Lunia, GUNZ The Duel, SOLDIER FRONT, DRIFT CITY, the massively multi-player first-person shooter (MMOFPS), Alliance of Valiant Arms, and the fantasy MMORPG, Soul of the Ultimate Nation. The portal will soon be home to highly- anticipated multi-player online first-person shooter (MOFPS) titles, such as, the Unreal Engine 3-powered game, Huxley: The Dystopia, and the World War II-inspired thriller, KARMA: Operation Barbarossa.
Next Article
These new powerful vehicles which include the M1A1 Abrams, T-90, Leopard 2A5 and more will help Early Access players rain destruction.
by MissyS
ArenaNet, developer of the acclaimed Guild Wars franchise, today released "Gates of Maguuma," the newest update to Guild Wars 2 and the pr...
by Mikedot
Michael Leoncavallo, the Senior Game Designer of The Walking Dead: March to War, has revealed new details about the Council System.
by MissyS