Ignited Games offers Valentine's events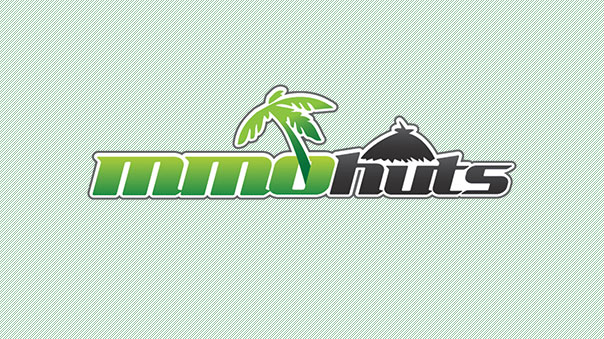 Ignited Games is offering special Valentine's events in three of its titles.
In Rosh Online, players can collect cocoa, almonds, and milk to combine into chocolate boxes. These boxes can be given to others, and may contain artifacts, experience point boosts, and mounts.
In Wind Slayer 2, players can find and kill Love Bugs to collect chocolate box ingredients. These boxes will include combat abilities like Surfing Dash and Speed Boost potions. Players can also propose to each other and become official couples with special bonuses, or visit the Premium Shop for holiday items.
In DarkEden, chocolates can be found and exchanged for weapons and armor, and five lucky fans will win in-game bonuses through Valentine's Day Cards.
Rosh Online Gameplay Screenshot
Source:
Love Is in the Air Throughout Ignited Games' Titles

Collect Chocolates or Get Bit by the Love Bug in Rosh Online, WindSlayer 2 and DarkEden

EL SEGUNDO, Calif. – Feb. 14, 2012 – Ignited Games is delivering a big gift to all of its sweethearts today with special Valentine's Day events across all three of its free-to-play online games, Rosh Online, WindSlayer 2 and DarkEden. Players that sign in throughout the events will be showered with gifts, including special items that provide stat-buffs during combat, and will have access to a variety of holiday-themed items in the games' Premium Shops. New players can fall in love with all three games by visiting Ignited Games official website and downloading each for free.

Special holiday content includes:

Rosh Online: The Return of Karos – Online warriors will collect special ingredients, including cocoa, almonds and milk, as they battle their way across the fantasy world of Asmara, and combine them to create a variety of chocolate boxes to share with a special someone in the game. Each unique box will award a fellow player with bonus items, including mounts and artifacts that provide experience point boosts.
WindSlayer 2 – A swarm of vicious Love Bugs is on the loose and, in classic WindSlayer 2 style, players can slay them to collect ingredients for a variety of chocolate boxes containing special combat abilities including, Surfing Dash and Speed Boost potions. The WindSlayer 2 Premium Shop has been updated with new holiday items, including the limited edition "Purrr-fect Couples" outfit, which provides unique effects for in-game characters. WindSlayer 2 fans also can propose to other players with a special ring and become an official couple in the game, granting special bonuses including additional experience points and speed boosts for their in-game character.
DarkEden – Monsters throughout the Helea region will drop chocolates once defeated. Players can collect and trade in these chocolates for special prizes, including weapons and armor. In addition, five lucky DarkEden fans will win a Valentine's Day Card that grants in-game bonuses.
Next Article
The Elder Scrolls Online is the latest chapter of the award-winning RPG franchise and brings the legendary experience online for the first tim...
by Mikedot
Starting today, a free-to-play 100 player Battle Royale, Zeus' Battlegrounds arrives on Steam in Early Access.
by Ragachak
Today's brand new update brings fans back into the trackless void of enemy space, first introduced in last year's "Into the Void" upda...
by MissyS