IDC/Games to Publish MMO CCG Berserk: The Cataclysm in the West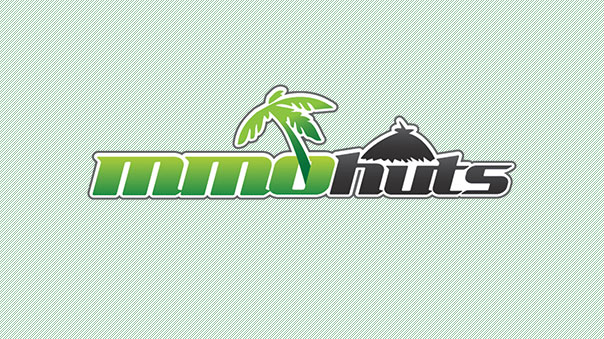 Publisher IDC/Games and developer Bytex Games announce today the signing of an exclusive license agreement whereby IDC/Games will launch 'Berserk: The Cataclysm' throughout Western Markets.
IDC/Games starts a new international adventure to launch the game in multiple languages. The game launch will be performed by stages defined by market Tiers. The first launch phase is expected to take place this summer and will target players residing in the USA, Canada, United Kingdom, Germany, France, Italy, Romania, Czech Republic and Poland.
Striving to break publishing barriers
Known in the industry for its specialization in Spanish-speaking markets, IDC/Games now endeavours to shine at every level in the international publisher arena. Thanks to the insight reached in recent years, the company has the opportunity to prove itself in other areas of the publishing business. Everything is ready for the global launch of the blockbuster game 'Berserk: The Cataclysm'.
Nvia Group CEO, Victor Lamas Sánchez, comments "2014 is being a tremendously fruitful year for IDC/Games. After our success in mastering Spanish speaking markets, we are thrilled with this worldwide license agreement. It allows us to keep proving our worth on the global arena and it also showcases the effort and hard work of our satellite offices and offshore teams to offer quality locations and CRM in the mother tongue of the players".
In order to break publishing barriers, and not only localize games to reach western markets, IDC/Games' services also include multilingual and cross-cultural CRM services, hosting, online marketing and specific in-game payment solutions to each region and market. Every service is adapted to the needs of the market in which games are available.
Berserk: The Cataclysm is a free-to-play collectible card game in which players have to prove their strategic skills by creating their own squads. The game takes place in the fantastic world of Laar, a universe destroyed by the Darkness in which there are limited resources and outrageous creatures who dwell in the lands. The fight for survival results in a continuous battle to conquer the few remaining territories in Laar: only those Ungar sorcerers who achieve to raise the lands towards heaven and create a floating island will survive.
In this adventure of power and glory, players become Ungars and they will have to command their squads to hinder other players and enemies who attempt to snatch their territories. At the same time, they will have to conquer the power of the five elements and improve their magic skills.
Knights N Squires is an action RPG that combines various aspects of monster collection, endless running, and a little bit of a RPS.
by Ojogo
Alliance vs. Empire (AxE) is an upcoming MMORPG from Nexon that I recently had some time to sit down and play, as well as talk with the devs.
by Ragachak
Free-to-play publisher Actoz Soft announces the global release of its newest mobile title, One For Eleven, a football management game for iOS ...
by MissyS