Hunted Cow Reveals New Game Details for Eldevin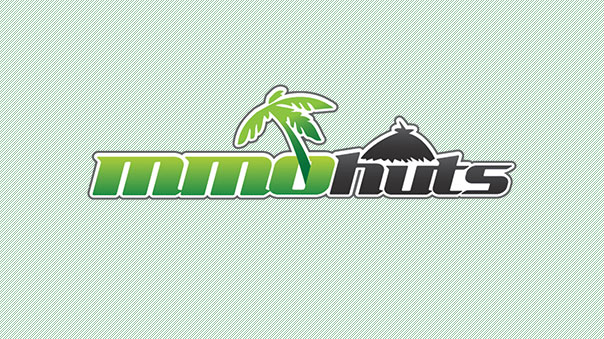 Hunted Cow, the online role playing game experts today released the first gameplay footage and information about the studio's long-awaited, innovative new browser-based, massively multiplayer, 3D, online, role-playing game, Eldevin. The world exclusive trailer for Eldevin is now LIVE on YouTube:
Eldevin is a new story-driven game, set in a corrupt fantasy world on the precipice of all out war. Players can join the Eldevin army, or the Mages of the Arcane Council, in a quest to recover the magical artefacts, which have taken the kingdom to the edge of disaster.
The game runs entirely within a web browser, using Java technology. This means it runs on all major web browsers, with no additional downloads or installations. Eldevin does not require high end graphics processors and will work on the majority of netbooks, laptops and desktops running Windows, Mac OS or Linux, making Eldevin accessible to almost every computer user.
Eldevin is vast. The game brings players one of the richest, most in-depth game experiences ever found in a browser-based game. It offers a powerful, classless, real-time combat system. There are 100 different abilities, 200 talents, several hundred different items, which can be collected or crafted by players within the game, by mastering up to 14 different professions.
From launch Eldevin will offer hundreds of hours of gameplay within a huge, diverse world. There are over 600 individual quests, as well as group dungeons and solo adventures to keep individual players and parties challenged and engaged for months. The game also offers player versus player combat, including 5 v 5 battlegrounds and free for all matches.
John Stewart, the studio manager of Hunted Cow, said, "Eldevin is our flagship project. We're a small indie developer but we've been working on this game for the best part of eight years now. It incorporates everything we've learned from our previous games, such as Fallen Sword and Gothador, but adds a wide range of innovations and ideas we believe take the genre in a number of new directions. As huge MMO fans ourselves, our goal was simple – to build the best massively multiplayer online role playing game on the market. We're incredibly proud of what we've accomplished and we're ready to find out what players think of the game. We want to see everyone in-game for the closed beta test in March 2013, which will be followed closely by the open beta and full game launch."
The development team is hard at work ensuring the game is ready for the beta period and subsequent launch. However, the team is already planning additional new content, new features, updates and expansions, to ensure that from launch and into the foreseeable future, Eldevin remains at the forefront of online role-playing gaming.
The Eldevin closed beta test launches in March. Players wishing to join in should visit www.eldevin.com/beta to sign up.
Next Article
My.com are very excited to welcome BMW to World of Speed. BMW has a rich racing history dating all the way back to the golden age of racing an...
by Mikedot
While I was at RuneFest 2019, I had the opportunity to interview the developers behind RuneScape and Old School RuneScape.
by Ragachak
Jagex Games Studio, makers of the multi-award winning fantasy MMORPG, RuneScape, is to host a 24-hour long marathon in support of the games ch...
by Mikedot