RIFT 5th Anniversary Celebration Begins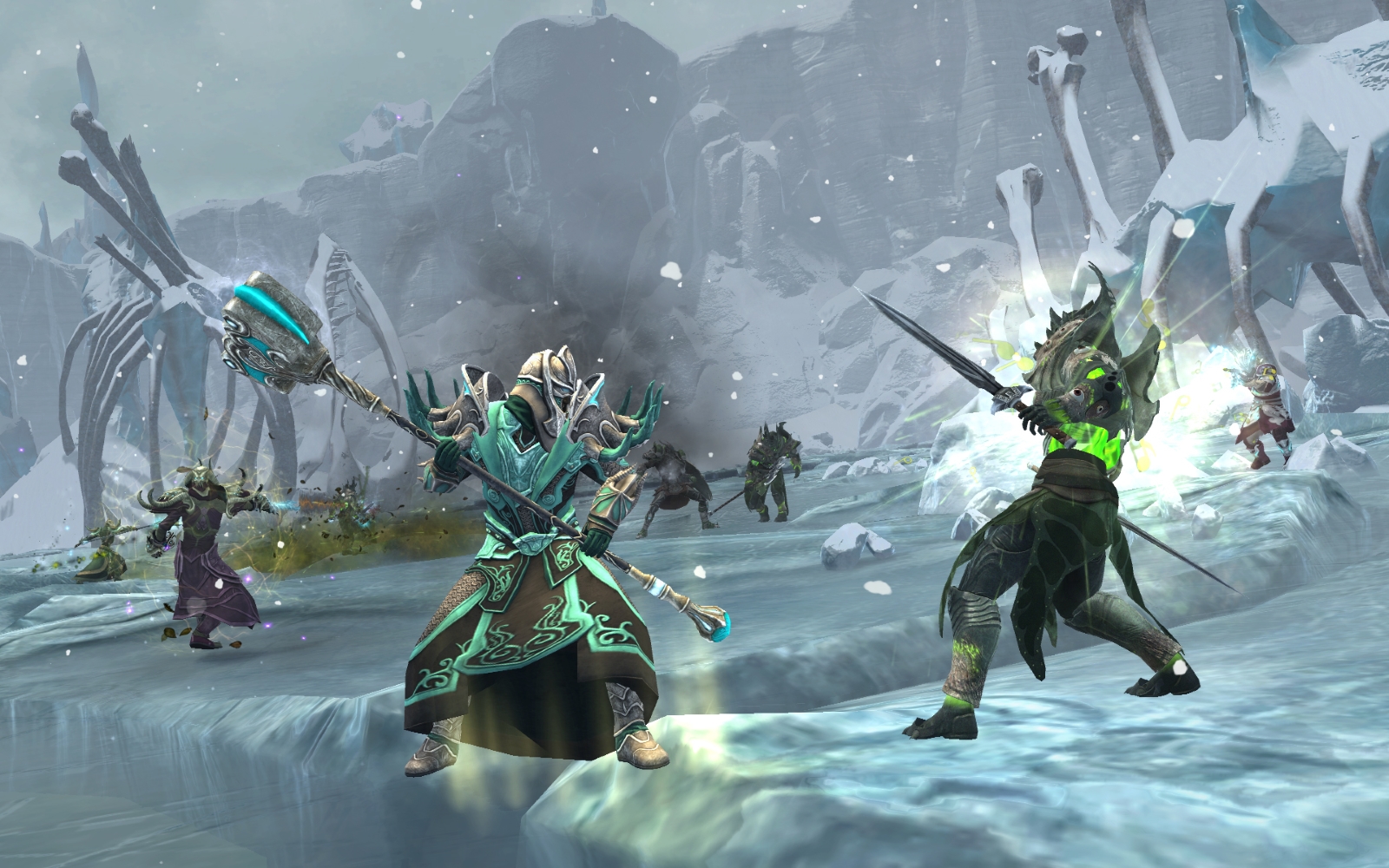 RIFT, Trion Worlds' fantasy MMORPG known for its massive battles and unique class-building system, celebrates its five-year anniversary today! RIFT kicks off its celebrations with a wealth of promotions and in-game events that offer exclusive rewards for players all across the world of Telara. With three dozen major updates and expansions, continuous innovation in helping players adventure together, and more than 50,000 years of playtime in its first half-decade, RIFT continues to thrive and evolve.
"Five years after we introduced truly massive battles and unprecedented character class building flexibility, RIFT is still the leader in offering players those experiences, and plenty of other innovations that get you playing with other people, faster than any other MMO" said Chris Junior, RIFT Game Director at Trion Worlds.
Originally launched in March 2011, RIFT puts players into the role of the Ascended as they fight to defend the elemental world of Telara and cleanse the world of the threat of dragons. Far from slowing down, development on RIFT continues at a rapid pace: "We have big plans for RIFT this year and beyond, including some amazing stories and major tech advancements that we'll be implementing next month in 3.6," said Junior.
From March 10 through April 5, players will earn 5th Anniversary Tickets for completing zone events, random dungeons and Warfronts, and weekly crafting quests. The more tickets players earn, the more in-game prizes they can unlock. Prizes include the Mystical Carousel Ram (mount), the Haunted Terminal (dimension), Tier 3 raid gear (rings and earrings), 46 capes (one for each soul), and much more.
There will also be weekly and month-long prizes awarded based on a player's position on the new leaderboard hosted by Enjin.com. With tens of thousands of dollars' worth of goodies being given away, all players have a great chance to reap the rewards. Each week the Top 100 players will earn prizes ranging from a 5-Year Patron reward to various $5-$100 credit packs, Black Tier Loyalty rewards, every premium mount ever released as part of a trove or supply crate, and much more. Players will be able to check their position on the Leaderboard beginning tomorrow (March 11th).
RIFT's five year anniversary culminates in the game's next big update launching next month, RIFT 3.6: Celebration of the Ascended.
Next Article
Dungeon Crash is a free-to-play energy based simulation strategy RPG from Firefly Games Inc.
by Ojogo
What does that mean for each of these titles? Will they succeed or ultimately sink before they even leave the launch-date harbor? Everyone has...
by DizzyPW