Homefront The Revolution: New FPS Sequel Annouced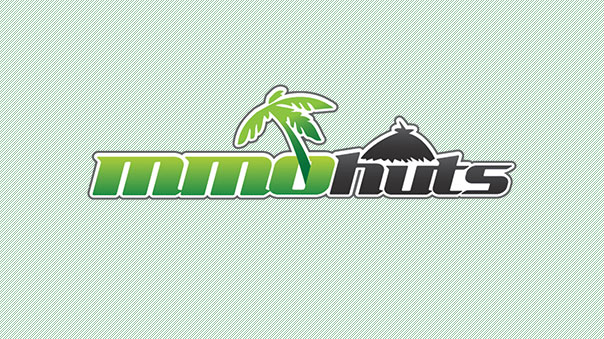 Wage guerrilla warfare and reclaim the streets of Philadelphia in Homefront: The Revolution, a captivating new free-roaming FPS to be co-published in 2015 by Crytek and Deep Silver.
Coming to Xbox One, the all-in-one games and entertainment system from Microsoft, PlayStation®4, PC, Mac and Linux in 2015, Homefront: The Revolution throws players into a near future dystopia. Catastrophic events have brought the United States to its knees and enabled the Korean People's Army forces to impose a brutal military occupation. Trapped in this American nightmare, Philadelphia has become a police state, where surveillance drones and armored patrols keep her once-proud citizens at heel, crushing any dissent with totalitarian force.
To overcome their oppressors, players will have to engage in guerrilla warfare and use ambush, infiltration and hit and run tactics in thrilling un-scripted firefights. At every turn they'll find a sprawling open-world city, in which recruiting fellow revolutionaries and building improvised homebrew weapons are just two of the keys to creating a powerful resistance force.
The Resistance flourishes far beyond the single player. Homefront: The Revolution supports up to four players in online Co-Op gameplay where you form your own resistance cell and become renowned as Heroes of the Revolution.
"Homefront: The Revolution stands out from the crowd by immersing players in a world where they'll feel emotionally compelled to fight for their freedom," said Hasit Zala, Game Director at Crytek. "We're very excited to work with Deep Silver and deliver an experience that underlines Crytek's commitment to quality whilst tapping into the huge potential we saw when we first acquired the Homefront IP."
Homefront: The Revolution represents the first time Crytek and Deep Silver have worked together, with the two partners collaborating to release the game as part of a co-publishing agreement.
"Crytek has an outstanding track record of creating AAA action games. Homefront is a fascinating IP with huge global potential. With Crytek`s technical pedigree and Deep Silver´s publishing expertise, we will take the IP to new heights," said Dr. Klemens Kundratitz, CEO of Deep Silver / Koch Media.
Developed by Crytek's Nottingham studio, Homefront: The Revolution harnesses the latest features of Crytek's CRYENGINE technology. On the ground, players will encounter a dynamic environment that looks and feels truly alive as day turns to night and storm clouds come and go – an authenticity that extends to the strikingly lifelike expressions, skin and clothing of everyone they encounter.
To find out more about the Homefront: The Revolution, and to watch an all-new trailer showing the game in action, visit www.homefront-game.com.
Next Article
The year of the Mammoth is underway and the our boys at Blizzard have some big changes incoming.
by Kings Decree
Dying Light: Emergency Broadcast from Global Relief Effort - Strange effects happening on April 1st
by Mikedot